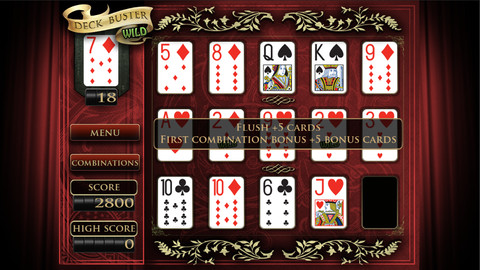 BulkyPix announced the release of their latest title today Card Buster. The game features three of Reiner Knizia's version of poker. Deck Buster 32 and Deck Buster Wild challenge players to create the strongest poker hands possible with the cards available with either decks of 32 or 52 cards, with all 2's counting as jokers. In Grid Busters, the poker hands are now played both vertically and horizontally, adding an extra dimension of strategy. There are 50 levels in Card Busters to master and iPhone 5 and new iPad optimized graphics.
Reiner Knizia is the famed mathematician and board game designer behind such hits as the Lord of the Rings board game and Lost Cities.
Card Busters is priced at $0.99 and can be purchased here.