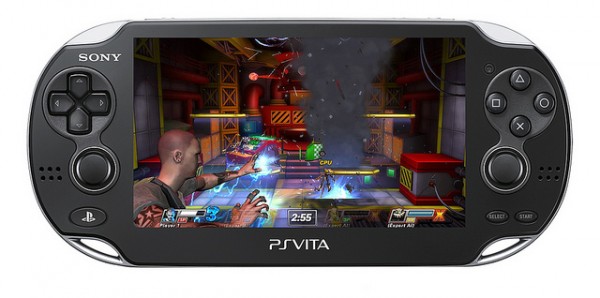 While Superbot is busy with the Playstation 3 version of Playstation All-Stars Battle Royale, Bluepoint Games have been behind the Vita version. While the two versions have different development teams, Bluepoint's Senior Producer Daryl Allison has assured that the Vita version will be identical to the Playstation 3 version of the game over on the Playstation Blog. He does not just mean features. He adds that they want to bring out the true potential of Cross Play multiplayer by allowing local and online multiplayer across both platforms.
The visuals are also a point he divulges into. The team at Bluepoint wanted to re-create the visuals instead of providing a "reduced graphical experience". He assures readers that the game will run at 60fps at all times, the same amount of frames for the PS3 version. They also check bandwidth and network connection to maximize online play and make sure games run quite smoothly.
There is also a new trailer out that was released as part of the Tokyo Game Show. The trailer doesn't show off any new characters (although it is expected that some will be announced before the show ends), but it does show off some gameplay of the characters. The trailer can be seen below. Playstation All-Stars Battle Royale will hit the Playstation 3 and Playstation Vita in late November.