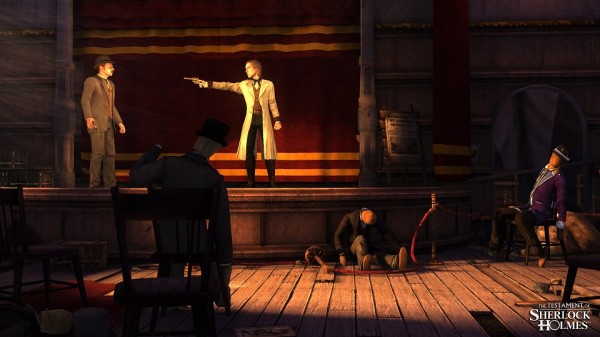 The Testament of Sherlock Holmes is finally seeing release. Available in Europe tomorrow and in North America on September 25th, the game will hit both retail and digital download across the PlayStation 3, Xbox 360 and PC. To honor the occasion a launch trailer has just been released, promising blood and gore, intense violence and use of drugs in what is a surprisingly high ratings card for a Sherlock title.
Indeed the game is potentially something of a step up for the character in terms of video game adaptations. Usually confined to handhelds and the PC, this console release boasts significantly better tech than its predecessors – boasting motion capture performances and a new graphics engine. Sherlock Holmes is certainly an incredibly strong media presence at the moment, so here's hoping the game can live up to the popular movies and excellent BBC TV show.
Make sure and check out the full trailer attached below.