We sat down with John Newcomer the Director of Game Design at MumboJumbo to talk about their new game Angelica Weaver: Catch Me When You Can.
What type of game is Angelica Weaver: Catch Me When You Can? 

Angelica Weaver: Catch Me When You Can is an adventure-crime drama with a gripping storyline involving murders in the past and present.  It features 3D elements seamlessly integrated in over 150 realistically rendered backgrounds, unique story-driven puzzles and a captivating main character you work with to catch the killer.

What inspired you to create Angelica Weaver: Catch Me When You Can?

The resurgence of adventure games along with the popularity of paranormal crime-solving television shows.  We thought a realistic crime solving game with supernatural undertones would be fun.

Tell us about the Angelica Weaver character:

Angelica is an unconventional detective on Chicago's special task force who is called in when forensics and traditional police work hit a roadblock. In addition to her superior observation and deductive skills, Angelica has the ability to experience a victim's last sights, smells and feelings. She knows where a victim fell even at the coldest of crime scenes and still connects to their lingering spirits.  Her link with the dead allows her to jump back and forth between murder scenes on the streets of historic London and present day Chicago.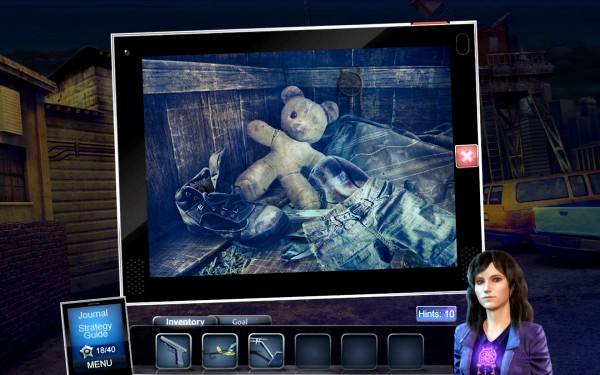 What was your process for writing the story?

The story and gameplay are completely intertwined. I did intense research to find historical murders to give our story credibility. I needed a depth of victims and suspects to support a full-length game, and environments that lended themselves to layering in puzzles that fit the storyline and action. London of 1888 works as an interesting contrast to present-day Chicago.

The story is a thinly veiled rendition of Jack the Ripper with unnecessary violence discarded to make Angelica Weaver a casual thriller. What intrigued me was using the suspects as characters and figuring out how their various occupations would provide entertaining settings for the clues, puzzles and overall adventure. Some actual Ripper locations are included, but we also needed locations at convenient distances for smooth gameplay.

How is Angelica Weaver: Catch Me When You Can different from earlier MumboJumbo games?

While similar to our Midnight Mysteries series, which blend fantasy with historical fact, the Angelica Weaver: Catch Me When You Can storyline incorporates paranormal crime solving in both modern day and historical settings.  To support the two time periods and the integration of 3D elements, the art style, gameplay and storytelling are more complex.

With our Samantha Swift series, we touched on making the title character a predominant feature, but with Angelica Weaver we've taken it a step further. She is animated in the HUD and steps out to interact with victims at crime scenes throughout the game.  She also relays clues and observations to the player through voice over.

We included several new game features that help pace the gameplay.  The tutorial system is more refined, and we streamlined the way the inventory is displayed.  We also separated character comments that help further the story from general commentary, which was put into "black bar text."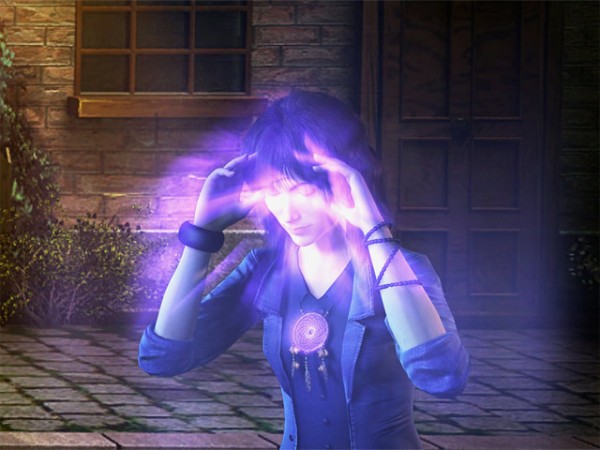 Were there any notable ideas in the conceptual phase of Angelica Weaver: Catch Me When You Can that were great on paper but cut later?

It took a lot of thought to develop ideas that would most appeal to our target audience for Angelica Weaver: Catch Me When You Can. What I think may be fun to play does not always match what our customer thinks will be fun to play. If you don't put on your customer hat, think of new ideas and play through the game from a customer's perspective, you lose… game over.

Initially, the story had details on more victims and suspects, with more weight on historical accuracy. We determined that having too many names to keep track of added confusion and took away from the gameplay.

What were the biggest challenges the team faced in making Angelica Weaver: Catch Me When You Can?

First, ensuring the more complex art style (merged 2D and 3D components) made the game more compelling and aided story telling.  Secondly, the quantity of puzzles required to sustain a full game and bonus chapter.  Creating puzzles that are fresh, fit the story, entertain the player, and are valid for a variety of skill levels, requires tremendous collaboration of the design, programming and art teams.

What feature in Angelica Weaver: Catch Me If You Can are you most proud of?

I am most proud of the overall entertainment value of the game.  If I were to break that into a feature it would be how the story and gameplay are married together.

Crunch in video game development is notoriously demanding. How does the MumboJumbo team cope?

In the end, it comes back to our love of games.  It's fun to complete something you are proud to have associated with your name.  The core team has been together for over four years, making it easy to get into a rhythm that pushes us through the end.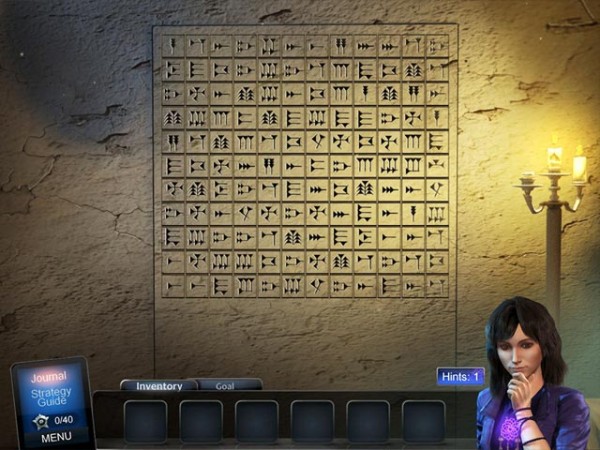 What games do you play outside of the projects you are working on in the office? 

My favorite game is, was and ever will be chess.

What is your favorite part of creating games at MumboJumbo?

Seeing the game design storyboards come to life in the playable builds.
Angelical Weaver: Catch Me When You Can is out on PC and can be purchased from Big Fish Games here. A big thank you to the team at MumboJumbo for taking the time to answer our questions.