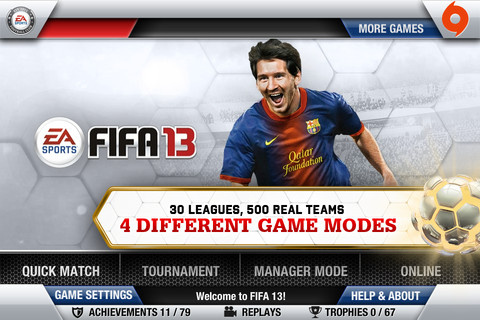 FIFA 13 has come to the iOS platform for iPad, iPhone, and iPod Touch, but don't feel it's been skimping on the fun as the iOS version still maintains 33 licensed stadiums to play in and more than 500 teams across 30 leagues.  EA Sports has even put in the work to make sure that for the first time players from the iOS version can play online against Origin users.
Other features include allowing players to support their favorite soccer club by earning XP.  Players with a bigger sense of history of the sport will find a lot of interesting fun to be had in the challenges that allow them to relive moments in history.  Those more connected to the social media streams will also enjoy being able to take moments from their own games and uploading them right to YouTube.
Players interested in FIFA 13 can find it on iTunes App Store for $6.99 HERE.