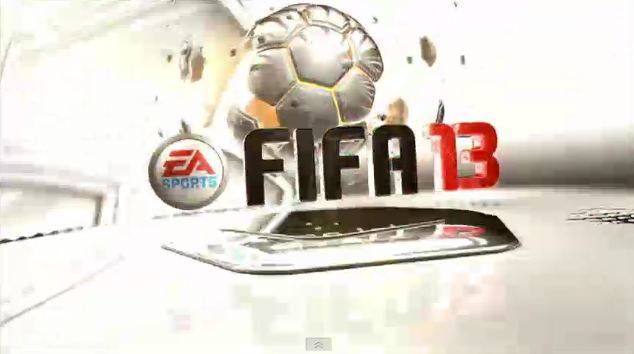 As FIFA 13 looms closer to its release, EA has revealed 50 tracks that comprises the FIFA 13 soundtrack. These come from some international superstars such as deadmau5, Bloc Party, Flo Rida with Lil' Wayne, Matisyahu and Kasabian, as well as some upcoming and indie acts. In tradition of football being the world game, the artists hail from across the globe. Twelves countries are represented by the artists and acts.
Steve Schnur, Worldwide Executive of Music and Marketing at EA, had some comments upon the announcement of teh FIFA 13 soundtrack.
"Our FIFA soundtracks are yearly opportunities to showcase a global roster of breakthrough artists from multiple genres. For FIFA 13, we wanted to take that excitement to the next level by adding major star power, top indie acts, and more songs than ever before."
FIFA 13 will be released on September 27 for the Playstation 3, Xbox 360, Wii, PC, Playstation 2, Playstation Vita and Nintendo 3DS. FIFA 13 will also mark the series' debut on Nintendo's newest console with a release on the Wii U later this year. A demo will be available from September 11 on the PS3, Xbox 360 and PC.
The full list of the 50 tracks is below:
| | |
| --- | --- |
| Animal Kingdom | Get Away With It |
| Ashtar Command | Mark IV feat. Joshua Radin |
| Astro | Panda |
| Atlas Genius | If So |
| Band Of Horses | Feud |
| Bastille | Weight Of Living, Part 2 |
| Bloc Party | We Are Not Good People |
| Cali | Outta My Mind |
| Clement Marfo & The Frontline | Us Against The World |
| Crystal Fighters | Follow |
| deadmau5 feat. Gerard Way | Professional Griefers |
| Django Django | Hail Bop |
| Duologue | Get Out While You Can |
| Elliphant  | TeKKno Scene feat. Adam Kanyama |
| Featurecast | Got That Fire (Oh La Ha) (feat. Pugs Atomz) |
| Fitz And The Tantrums | Spark |
| Flo Rida feat. Lil Wayne | Let It Roll, Part 2 |
| Foreign Beggars & Bare Noise | See The Light |
| Hadouken! | Bliss Out |
| Imagine Dragons | On Top Of The World |
| Jagwar Ma | What Love |
| Kasabian | Club Foot |
| Jonathan Boulet | You're A Animal |
| Kimbra | Come Into My head |
| Kitten | G# |
| Kraftklub | Eure Madchen |
| Ladyhawke | Black White & Blue |
| Madeon | Finale |
| Matisyahu | Searchin |
| Metric | Speed The Collapse |
| Miike Snow | Paddling Out |
| Passion Pit | I'll Be Alright |
| Reptar | Sweet Sipping Soda |
| Reverend And The Makers | Shine The Light |
| Rock Mafia | Fly Or Die |
| The Royal Concept | Goldrushed |
| Royal Teeth | Wild |
| Santigold | Big Mouth |
| St. Lucia | September |
| Stepdad | Jungles |
| The Chevin | Champion |
| The Enemy | Saturday |
| The Heavy | Don't Say Nothing |
| The Presets | Ghosts |
| Two Door Cinema Club | Sleep Alone |
| Walk The Moon | Quesadilla |
| Wretch 32 | Blur |
| Youngblood Hawke | We Come Running |
| Young Empires | Rain Of Gold |
| Zemaria | Past 2 |