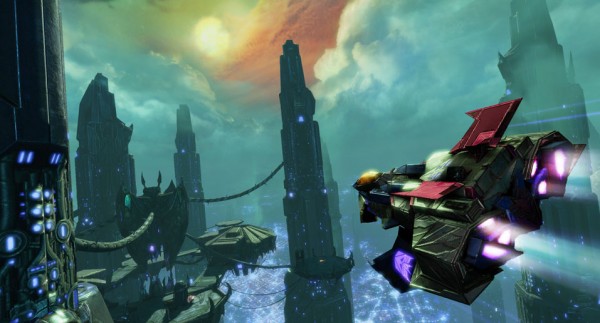 Before Australia can get their hands on Transformers: Fall of Cybertron on August 22, Activision is giving the public the chance to try it out with a demo now available on the Playstation Network and Xbox Live. The demo will feature two missions from the single player campaign and two modes of competitive mutliplayer. The game will be released for the Playstation 3, Xbox 360 and PC.
In the two singleplayer missions, players will be able to play as Bumblebee as he protects an Autobot starship under attack from Megatron and the Decepticons. The second mission is an assault mission featuring Vortex. Players can utilise his helicopter, jet and robot form to take on the enemy in an all out assault. For the multiplayer modes, players can choose between Team Deathmatch and Conquest. The demo will also feature the character creation tool for use in multiplayer mode.
For those who play multiplayer, High Moon Studios will be carefully monitoring the multiplayer action for player feedback and balancing data.  Fans are invited and strongly encouraged to direct their comments to the team's Twitter account: @FallofCybertron (https://twitter.com/FallofCybertron).