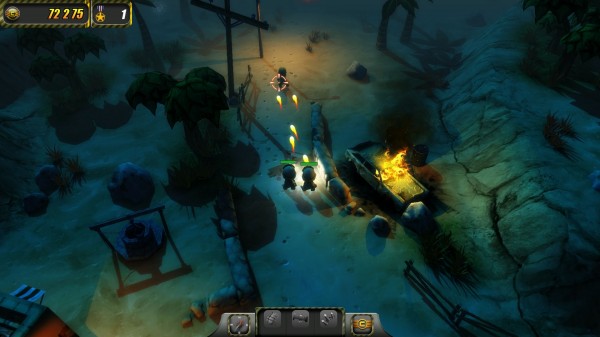 Tiny Troopers has just been launched for PC and Mac today. Iceberg Interactive are releasing this title on many digital distribution platforms at a cost of $9.99. The distribution platforms that the game are currently available on are: Steam, GameStop, Amazon, GamersGate, Metaboli, Green Man Gaming, Get Games Go, and many others.
On the game, Iceberg's CEO had this to say –
"Following the success of the Tiny Troopers mobile app, we are extremely pleased to bring the game to PC and Mac," said Iceberg Interactive CEO Erik Schreuder. "The mobile version delivered impressive graphics and gameplay and looks and plays even better on the new platforms."
Players play as a group of tiny soldiers on a battlefield and must guide them through enemies and tonnes of challenging missions. Here is a list of features –
Tiny Troopers Game Features:

Features 30 deadly missions with unique and challenging objectives.
Players face all different types of enemies providing a constant challenge against snipers and tanks.
Gamers can strengthen their Tiny Trooper squad with experts such as machine gunners, medics, and delta force.
Players gain ranks and earn lives in the safest way to fight a war!
Be sure to check out the Iceberg website for more info.