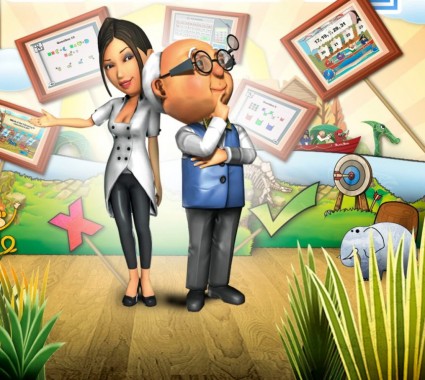 Does Dr Kawashima just not do it for you anymore? Have his bizarre floating head and Nintendo exclusivity combined to leave you out of gaming based ways to try and be smarter? Well Square Enix think they have an alternative, with 'the ultimate brain training game' Mensa Academy.
Unless you are in dire need of this game then you've probably guessed that it has been created in collaboration with Mensa, the mysteriously well known society for people with superior digits in the IQ department. The game features three modes, Play, Coach and Test, providing a pretty self explanatory pathway to increased grey matter effectiveness. Play mode splits 100 levels into five categories – Numeracy, Language, Logic, Memory and Visual, with questions said to be inspired by 'those attempting to join Mensa'.
Presumably that doesn't include "Will you keep it a secret if I fail?"
PAL regions can already snap up the game on PC, Wii and 3DS, with a near future release scheduled on Android, iOS, Xbox 360 and PS3. The trailer below shows off a nice visual style, but most importantly has some rather funky music, click on!