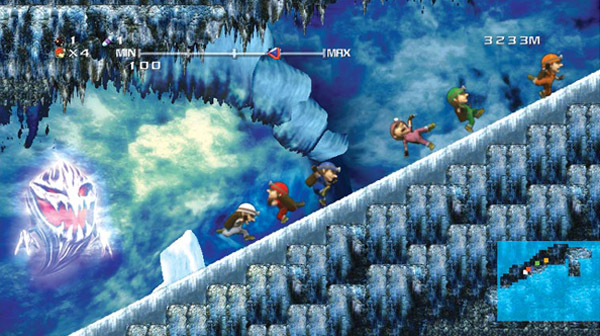 Spelunker HD (not to be confused with the all too similar Spelunky) graced the PlayStation Network all the way back in August last year. Much like the recently released XBLA game, Spelunker is a super tough platformer that demands absolute precision and a ton of patience from gamers to get through a plethora of underground caves.
Tozai games have just announced that the game will be recieving a software update and new content on August 28. Players can look forward to ten new levels in each of the  seven DLC packs, and a nice top up of ten free stages with the software update. The update will also improve the screen views in the game's multiplayer mode, which can get a little chaotic as it currently stands.
The new levels will form part of the game's Championship Mode, and the seven packs will gradually roll out after the free release of the first with the software update, with two expected to release in September.
Make sure and check out the review for Spelunker HD.