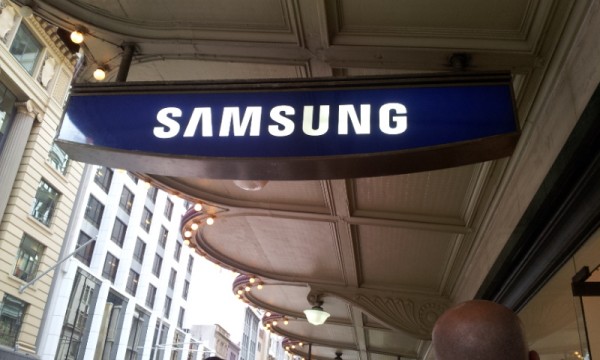 Earlier today (August 23, 2012) marked the launch of the brand new Samsung store in Sydney. The store is located opposite to the Queen Victoria Building over on George Street at 450 Gearge Street, Sydney, 2000. To celebrate the recent opening the store is running prize giveaways for the next few days. Prizes include phones, TV's, tablets PC's and more.
Having heard from a phone dealer about the opening myself, I had decided to go and and take a look at the store. The store that I had come across was very technological in it's feel, definitely somewhere that technology enthusiasts will feel at home. Whilst there, I thought I heard someone compare it to the Apple Store just down the road; however, I would have to disagree. The store is a bit smaller, and is set up more like a decent phone retailer.
Littered throughout the store are demo units of Samsung products, such as phones and tablets. However, even better than this, were the pleasant staff members rostered on for the opening. I found that even under the stress of dealing with hundreds of visitors on this day, they were still incredibly polite and seemed to know what they were doing and what it was that they were selling.
Overall this opening is probably one of the best I've attended and having the great organisation and a well planned event meant that things were going quite smoothly. I didn't win a TV, but I did get this cool drink-bottle. Check out the Gallery Below for more pictures of the opening.