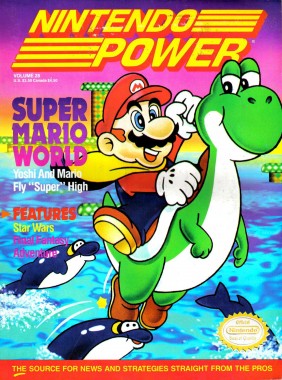 It's always a sad day when a major magazine closes, but this time things are even more somber as the long running publication Nintendo Power will be ending in December. Nintendo announced the news earlier today via their Facebook page, and gave a brief statement.

We can confirm that the December issue of Nintendo Power will be its last. To celebrate Nintendo Power's long history, please share a memory or favorite story. For Nintendo Power subscription inquiries, please visit nintendopower.com/customerservice.
Some could say that the quality of the magazine has been a bit on the decline in recent years, but we all know that the real reason for the end has to do with the digital revolution. We all seen it coming, but it's still a sad thought that the next generation of gamers won't get that joy of Mario coming to their mailbox each month.