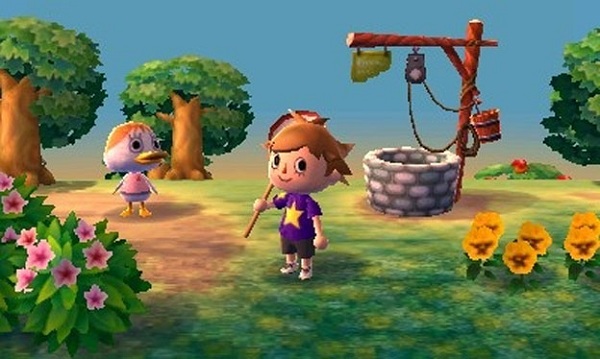 Animal Crossing 3DS had some new information announced today. It was first announced that the official title for the game will be Animal Crossing: Jump Out, which probably refers to a more unique version of the hit franchise. They have also announced that the game has fully redesigned characters and also uses the Nintendo Street Pass.
Along with those announcements, it was announced that they have a new thrift shop run by Lisa the Alpaca, a new shoe store, the familiar Able Sisters Clothing Shop, a full shopping mall just outside of town, and a gardening store run by a sloth. To make things more exciting, you now will be playing as the mayor and the museum will now be open 24/7.  
The newly upgraded museum will include new and diverse species of fish and old fossils for you to discover. The new garden store will offer a wide variety of seeds for you to plant around your town to help enhance its beauty. Nook now is in charge of real estate and will be your go-to-person when you want to upgrade your tent to a mansion.
Animal Crossing: Jump Out is being released on the 3DS and will hit stores in the fall for Japan but no release window has been announced for the rest of the world.