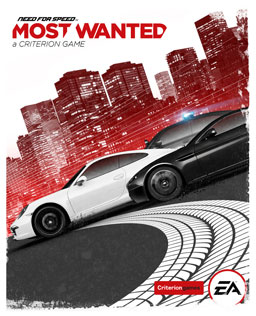 Hot from the GamesCom event, EA has released a new trailer for the hotly anticipated Need For Speed: Most Wanted. The new game is a reboot of the legendary Need For Speed: Most Wanted game from 2005. The difference with this game however is that it's a Criterion Game apparently.
EA detailed the new Need For Speed: Most Wanted in their press release of the GamesCom trailer:
Witness Need For Speed like you've never seen it before in fast and fun 12-person multiplayer action. Jump into the open world of Fairhaven City and prove your driving skills against your friends. Drive a huge variety of cars and compete in a series of action-packed challenges. Race, Drift, Jump and Takedown your friends in a battle to become Most Wanted.
You can check out the GamesCom trailer for the Criterion Game, Need For Speed: Most Wanted below. Be sure to let us know what you think in the comments section.