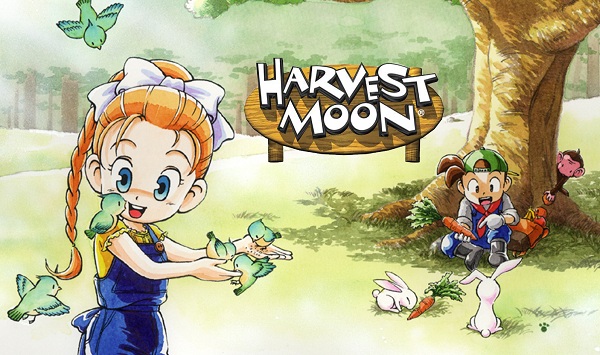 If you happen to be a member of the PlayStation Plus service then you now have a chance to add some great farming titles to your digital collection. To help celebrate Harvest Moon's 15th anniversary the company has revealed that they will be putting a number of their digital titles on sale.
These titles mostly include their very popular and beloved Harvest Moon series as well as two others, the full list of which can be seen below:
If you're a PlayStation Plus member, now's a good time to pump up your game library. Natsume has discounted many of their titles to celebrate Harvest Moon's 15th anniversary, so you should go…harvest some of them!
Harvest Moon: Boy & Girl, $7.50 (50% discount)
Harvest Moon: Hero of Leaf Valley, $7.50 (75% discount)
Innocent Life: A Futuristic Harvest Moon, $7.50 (50% discount)
Reel Fishing: The Great Outdoors, $7.50 (50% discount)
Adventures To Go!, $7.50 (50% discount)
At the time of the sale announcement the company also hinted that gamers should keep an eye out for more of their titles coming to the PSN, though what exactly they meant by that is currently unknown. Perhaps Natsume should look into bringing a few of their classic games to the Xbox 360 as well…