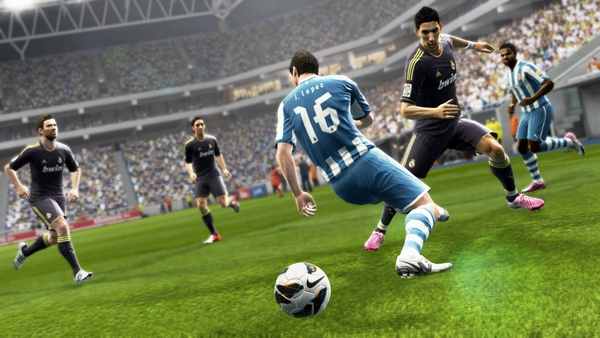 Football fans will be pleased to hear that Konami and UEFA have extended their partnership to bring the UEFA Champion's League and UEFA Europa League to PES 2013 and beyond. George Richard of Konami Digital Entertainment had this to say:
"We are thrilled to continue our relationship with UEFA to bring The UEFA Champions League back to PES 2013 exclusively. As PES 2013 continues to innovate with new gameplay features, such as PES FullControl (FC), it's important to align ourselves with the most respected club competition in the world and allow players to showcase their individuality on the biggest stage."
In addition to the inclusion of these two globally recognised competitions, Konami also confirmed a multitude of individual and league licenses that will see over 150 licensed teams available, including Manchester United, the entire Spanish league, Bayern Munich, and more. Several international squads will also appear in entirety, with England, France, Italy and Germany already announced.
PES 2013 will hit shelves in September this year.