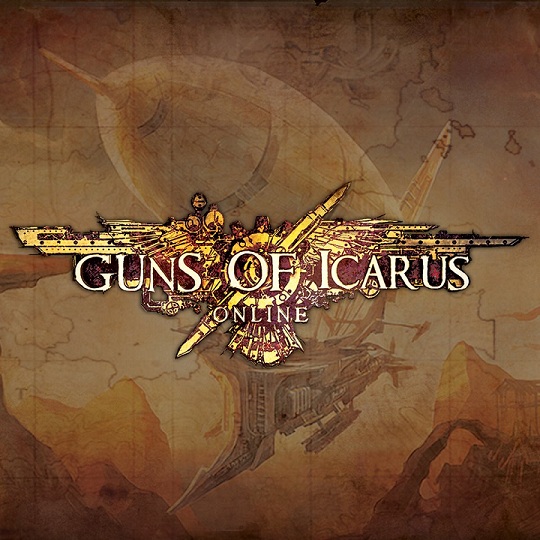 If you are anything like me, you spend a lot of time scouring the internet in the dead of night with your friends looking for something new and unique to play. It's a sad existence but an existence none the less. These gems do exist, amazing online multiplayer games that you've never heard of. They are out there for you to find but after nights of searching with nothing to show for it aside from tired eyes and a sore clicking finger, one may grow weary and go sulking back to the old Steam library to play some worn out game. There's nothing better than when you DO get lucky and find a great game to play with your friends though. I'm here to save you some time and tell you that Guns of Icarus Online is that great game.
If you have ever said to yourself ''I would LOVE to Captain a Steampunk airship!" now you can. Guns of Icarus puts you on board an airship outfitted with an array of weapons such as electric harpoons and flak cannons. Currently in the beta you can play as the Captain, a gunner or an engineer. Each position on the crew comes with its specific responsibilities. As Captain you will steer the ship, spot enemy vessels and delegate tasks to your crewmen. Working in unison with your gunner/s, you will plan engagements and maneuver your ship to get the best shot at enemies. As the name implies, the gunner does the shooting. Once his Captain gets him the right angle, the gunner fires on enemy ships and tries to take them down as quick as possible. Last but definitely not least is the engineer. The dirty job that someone has to do, engineers keep the ship in the air and under power. Repairing the engine, hull, turbines and blimp while also supporting the gunner if necessary, the engineers are easily the busiest people on the ship. Customization exists in the form of class power ups and tools. You can also choose which guns are positioned where on your ship as well as the name you want to sail her by.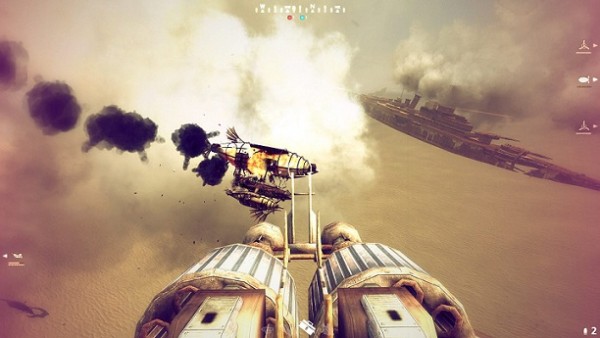 On a personal note, it has been a long time since I've played a game that made me work with a team like Guns of Icarus has. A victory in GoI feels like you actually accomplished something with your friends. If you are tired of the usual drag of MMOs and feel it's time for a change, do not miss this game.
Guns of Icarus Online is currently in beta, playable on  and available to pre-order. As it stands now there is only a skirmish (arena) type mode but there are plans for an adventure mode. Check out http://gunsoficarus.com/ or their Facebook page for more information and the possibility of getting into the beta.