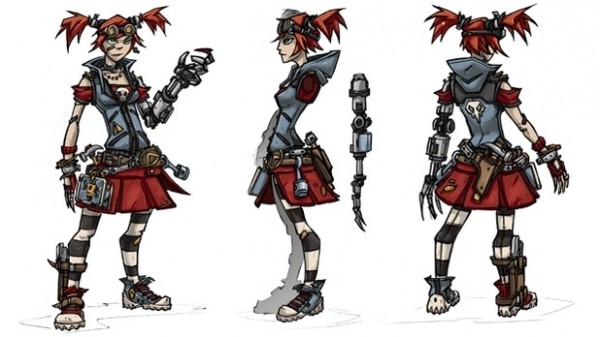 The first skill tree for Borderlands 2's Mechromancer DLC has been unveiled and it is called Best Friends Forever and is for people who are inexperienced first person shooter players.
The first skill is for the Mechromancer's main ability, which is to summon a giant robot called "Deathtrap." The skill that was revealed is called "Explosive Clap," which is an add on to Deathtrap that has him rush your enemies and then clap causing them to be knocked down.
Another skill that was unveiled is called "Close Enough," which will allow players who can't accurately shoot a gun to have their bullets ricochet off items in the environment and rebound towards the enemy.
The other two skill trees are currently being worked on and may be an offset to the Best Friends Forever skill tree. The first of the two might offer you a hardcore mode, while the second could have you using a "shock gameplay tree."
The Mechromancer's name still has not been revealed and Gearbox is on the final stretch of her build. The Mechromancer is currently planned to launch sixty days after the launch of Borderlands 2 (which is on September 18, 2012) as paid DLC or free DLC for the people who decided to pre-order the game.