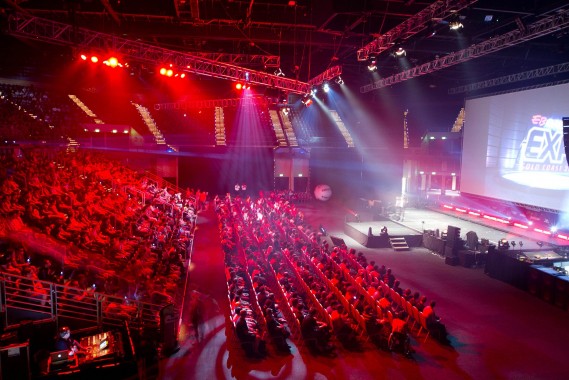 This is something that is going to excite anybody who has even heard the words Video games as a passing remark; the EBGames Expo is coming to Sydney and it's schedule has just been announce. The Expo looks like it is packed tight with video game distributors and publishers showing off the latest builds of upcoming games.
Here's some interesting info about the screenings –
Taking place in a massive 3000-seat arena, with a gigantic 65m x 8m viewing screen, EB Live is the ultimate gaming experience.  The world's leading publishers will show off the hottest new games, including long awaited new releases such as the ground-breaking Halo 4 and Tomb Raider.
The schedule looks amazingly tight with a few major publishers giving out a presentation at key times during the day. Each presentation is sorted into a daylight / twilight sessions with a different company taking the presentation hall during different sessions.
Be sure to check out the official schedule here and to buy your tickets ASAP at the nearest EBGames or Ticketek. We've also reproduced the map of the convention below, right click and view image to make it bigger.