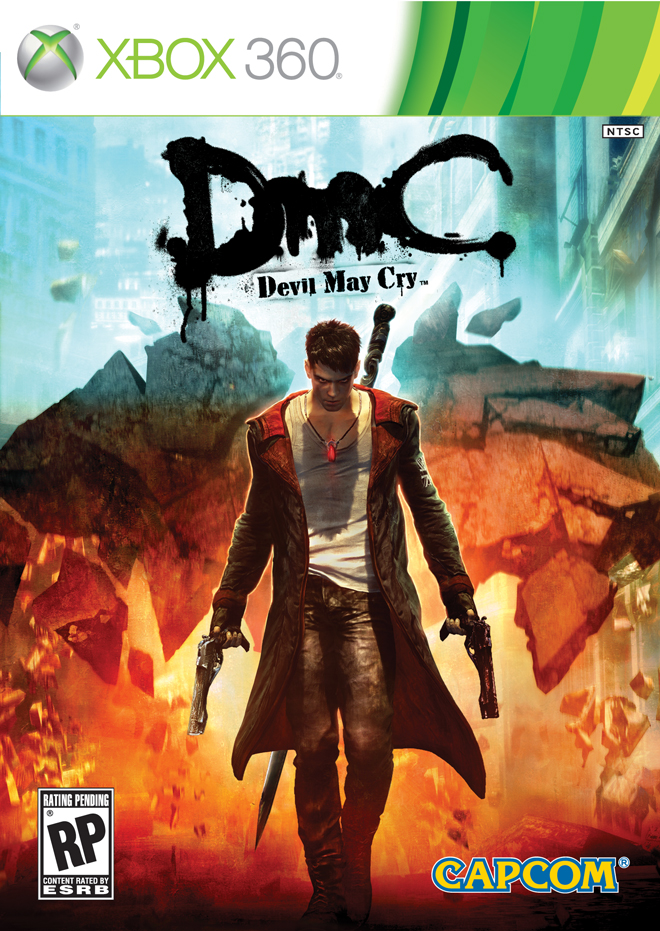 Today Capcom had a few pieces of information to reveal for their upcoming game, DmC Devil May Cry. The most obvious of these reveals is the fact that they have revealed the final box art of the game which can be seen to the right. Also revealed today was some pre-order information concerning those who want to get the game from Amazon.
Anyone who pre-orders the title from Amazon will receive the exclusive "Bone Pack" which will allow players to "transform Dante's shotgun, scythe, and axe into precision crafted bone weapons" and a "Character Perk" that will allow Dante to "upgrade and enhance" his gear and combos faster.
Also revealed today was a nearly half hour long video demonstrating practically all of DmC Devil May Cry's combat mechanics. The video itself can be seen below, though perhaps you may want to watch it a few months down the line, so you don't forget all the things you learned from it by the time the game comes out on January 15.