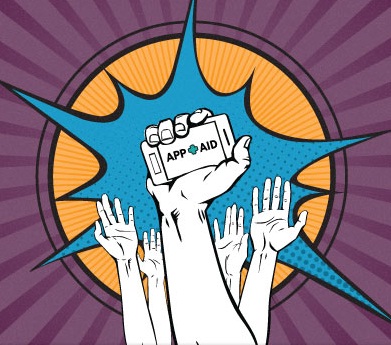 I've witnessed a few game jams, where small games are created during a madcap 48-hour marathon, but the upcoming App Aid event aims has loftier goals.
Hosted by Vodafone, and supported by Facebook and Samsung, App Aid challenges ten teams to develop a prototype of an app to benefit participating charities within 48 hours. The team who develops the most valuable app, as judged by a panel, will receive a $30,000 donation to the charity from Vodafone, with $10,000 going to the runner-up. Ideally, this can help fund further development of the app, to be integrated into the charity's model. Vodafone are also offering their marketing services, to help promote the launch of the apps.
The successful app developers will also receive prizes, supplied by Samsung.
Developers and charities interested in taking part in App Aid are invited to apply here. The deadline is Wednesday 22nd August for charities, and Monday 10th September for app developers.