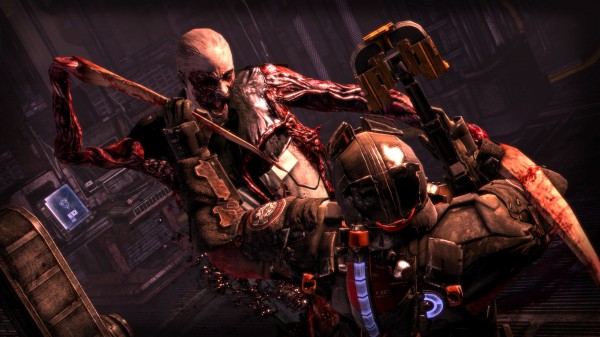 Today during their Gamescom press conference, EA revealed a few new details concerning their upcoming co-op horror game, Dead Space 3. One of the biggest pieces of news was the solidified release date of the title as February 5th in North America and February 8th for those in Europe.
Besides the release date announcement the company also revealed a brand new system that would be introduced in Dead Space 3. This new system will be a weapon crafting system that will allow for flexible customization of Isaac's weaponry. This expands upon the previously limited weapon upgrade system present in past games and will add a slew of new ways to take down necromorphs.
For those interested, Visceral is also running a contest on Dead Space 3's official site where players can submit their own weapon ideas. The competition is called the "Tools of Terror" competition and the winner will not only have their weapon put into the game but their own likeness included somewhere in the title.