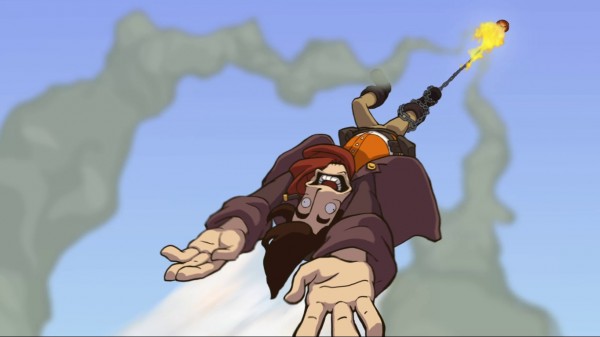 The latest point and click adventure game from Daedalic Entertainment, Deponia, is now out on the Steam platform worldwide. This means that players outside of Germany can now purchase and enjoy this pretty fun looking adventure game.
Deponia follows the tale of a guy named Rufus who lives on a planet of garbage, ruled over by those who are much better off living in the sky above. His life is turned around when he takes in an unconscious woman who happens to be the wife of an upperclassman.
Be sure to check out the trailer and artworks embedded below. Right Click and View Image to see in Wallpaper size.