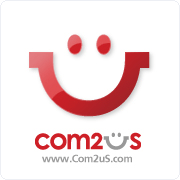 In case you were having any trouble finding games from Korean powerhouse developer, Com2uS, they've now joined forces with German app developer HitFox.
HitFox's debut app, Game Finder, tests, filters and recommends games for its users, as well as offering them exclusive deals. Joining the ranks of Gameloft, Kabam and TinyCo, Com2uS' sizeable catalogue of popular games will now be suggested by the Game Finder app to players looking for a great new iOS game to kill time.
At the moment, the Game Finder app is only available on the iOS store in Germany, but HitFox assures us that it'll be rolled out to other regions soon.