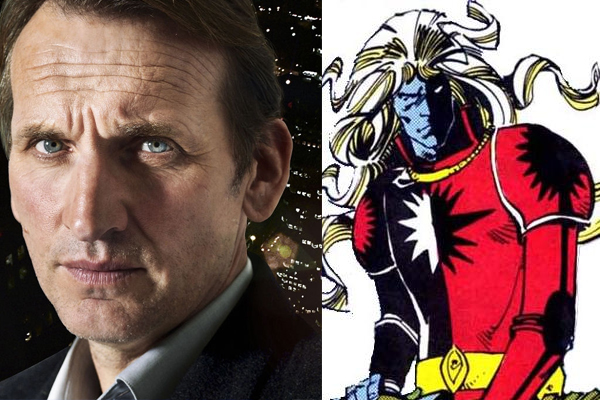 Christopher Eccleston, best known as his stint as the Ninth Doctor on Doctor Who, has been confirmed to play Malekith the Accursed, a sometime ally to Thor's brother, Loki, in the upcoming sequel to Marvel Studio's Thor 2: The Dark World.
Malekith, a member of the Dark Elves, possesses super strength, agility, durability, as well as superhuman intellect. And, like Loki, he also a master at manipulating the forces of magic, able to teleport, shift into mist to fly, and energy projection, yet is vulnerable to iron as it cancels out magic, much like in folklore. In the comics, he forged an alliance with Loki on behalf of the Fire Demon Sutur, and used Faeri Food to take control of Earth. He is the ruler of one of the Nine Realms mentioned in the first Thor, Svartalfheim, and intended to use the Casket of Ancient Winters to bring down eternal cold to another realm.
Eccleston, having left the set of Doctor Who in 2005 and giving the reigns of the Doctor to David Tennant, pursued other roles, portraying the invisible man, Claude, on the set of Heroes, and was Destro in the movie G.I.Joe: Rise of the Cobra.