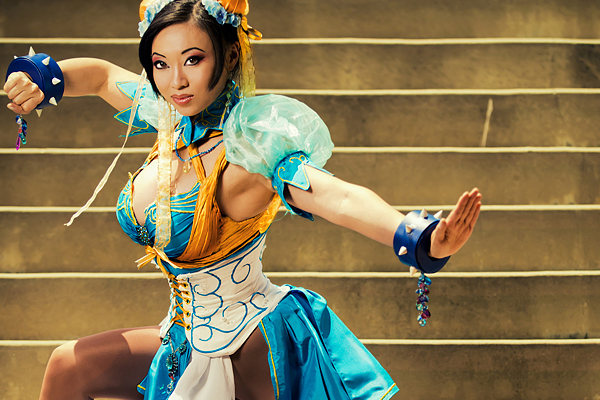 Popular and well known cosplayer Yaya Han is slated to be their first International Cosplay Guest for both Melbourne, Australia and Auckland, New Zealand.
Yaya Han, known as both a model, cosplayer, and seamstress, has been cosplaying for over 10 years and has accumulated over 200 costumes since her start as in 1999 at Anime Expo. By 2001, she was already modeling her friend's creations on The Faerie Grove, and asked to be an attending Guest of Honor, which was almost unheard of at the time.
Now in 2012, she has already appeared in over a hundred events world wide, spanning from Scotland to Brazil, and making a living as a professional cosplayer and model, booking events and selling cosplay accessories.
Yaya's extensive gallery can be viewed on her website, yayahan.com and on her deviantart gallery.
Armageddon Melbourne is scheduled to be on October 13th to 14th, 2012 at the Melbourne Exhibition Centre.
Armageddon Auckland is scheduled to be on October 19th to the 22nd, 2012 at  the ASB Showgrounds, Greenlane.
Yaya Han attends pending work commitments and health.