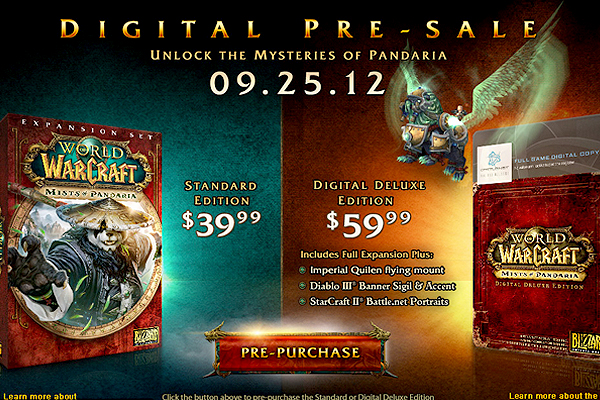 The fifth expansion to Blizzard's juggernaut of an MMO, World of Warcraft finally has a release date attached to it. Mists of Pandaria, where players get a chance to play as the elusive pandaren, eventually visit Pandaria and level to 90, is due for a September 25, 2012 release date.
Digital Pre-sales are already available on the Blizzard site, Standard Edition going for $39.99, and Digital Deluxe going for $59.99, which contains an Imperial Quilen Flying Mount, Diablo III Sigil and Banner, and Starcraft II Battle.net portraits.
There has been no official word on what the Collectors Edition will contain, if the Collectors Edition will have the same Mount, Sigil, and Battle.net portraits.