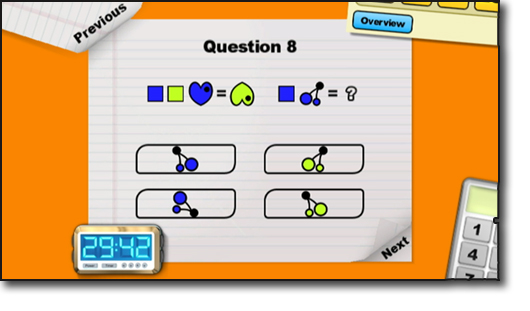 Brain training games certainly aren't a new thing for computer games, however when one is called Mensa Academy then that's usually when you sit up and notice. Mensa Academy gives players their Mensa Academy score and allows them to improve it in Play, Coach and Test modes.
There are five disciplines available, Numeracy, Language, Logic, Memory and Visual, and over a hundred replayable levels across the board. For further training players can go into Coach mode which hones their abilities and assesses their progress before taking on the Test, where you will see how you measure up according to Mensa.
Wii players can take on others in a multiplayer mode, while iOS users can share out their score certificate over social networking, email and SMS. Just in case you wanted to rub it in someone's face.
Mensa Academy will be available on July 27, 2012 for the Wii, 3DS and PC. It will also be made available in the future for iOS, HD and Android products. For more information on Mensa Academy go to their site HERE.