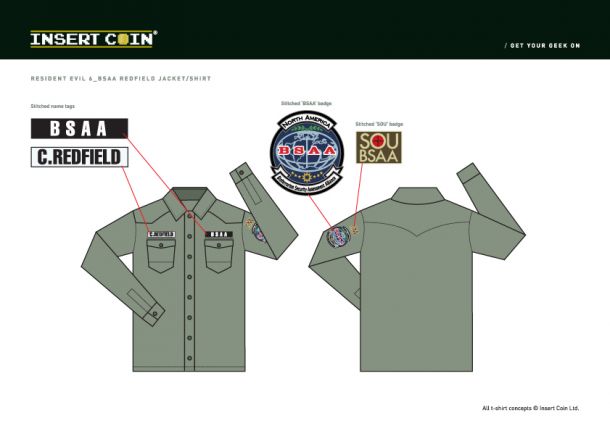 Are you a fan of clothing? Do you enjoy killing zombies in a bestselling horror game from Japan? Then, you should head on over to Insert Coin Clothing.
Insert Coin Clothing are the makers of some of the best gaming clothing and apparel out there and today they have unveiled the Resident Evil 6 clothing collection. The team behind the clothing teamed up with the people at Capcom to create the designs in order to make sure they "fit" perfectly inside the Resident Evil universe. The designs have just been completed and the producers have given the go ahead to begin producing the actual clothing.
You can expect to pick these up sometime during September and each design features a little word from the Insert Coin team too. The clothes will range in price between $30.00 USD and $50.00 USD. So it looks like even the conservative gamer will be able to afford this.