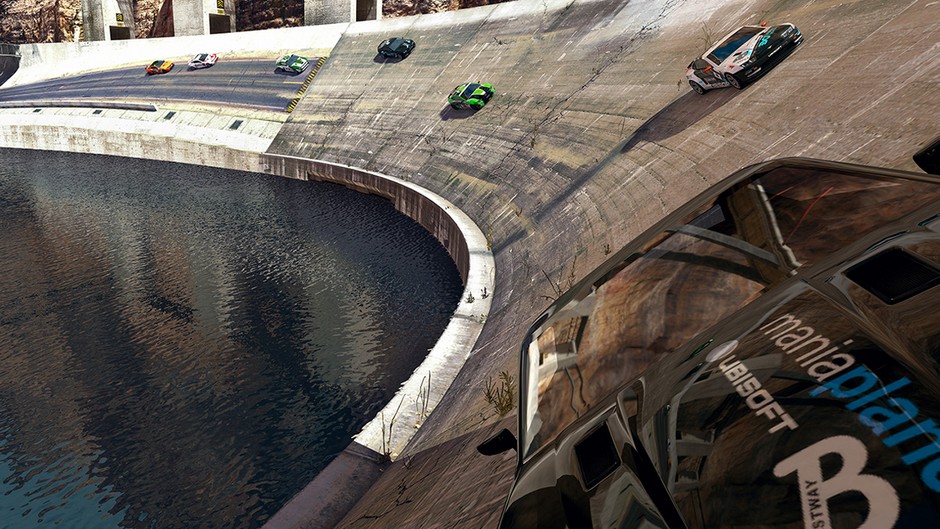 PC exclusive racer Trackmania 2 Canyon released way back in September last year. With it's arcade gameplay, focus on player built tracks and general insanity, the game scored very highly here at CC, picking up a 9.5 rating. Now almost an entire year later, the developers have released some DLC for the cool price of nothing.
Platform is an entirely new game mode for Canyon, coming with it's own solo campaign, 23 new tracks and a dedicated ranking system. The mode will be familiar to veterans of the series, who will spot the play style from the original Trackmania. The gameplay in Trackmania allows for instant restarts on the often insane tracks, a tool that allows for some much needed chances to learn the tricky levels. Platform removes that safety net and ramps up the focus on player skill – tracks must be completed with no respawns.
There is also a community challenge included in the DLC,"King of the Ultimate Nightmare"! This is obviously a platform challenge, and the first player who completes a full circuit of the Ultimate Nightmare platform track is in for a bit of an ego boost. Upon showing the replay to developers Nadeo, the player will receive their own dedicated video on the ManiaPlanet YouTube channel.
Speaking of videos, there is a brand new trailer for the Platform pack which can be watched below. Trackmania has a habit of having rather awesome trailers, and this one is no exception.
The Trackmania 2 Canyon Platform Pack is available for download now.