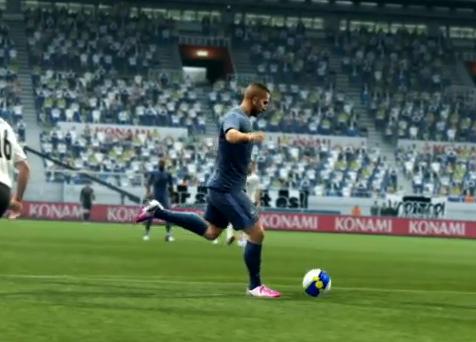 For all of those PES fans out there, the demo for the latest entry of the series, Pro Evolution Soccer 2013, is now available for Xbox 360 (via Xbox Live) and PC (via www.konami-pes2013.com). Playstation 3 owners will have to wait for a little while longer. The demo will be available on July 31, which is next week. All of these dates are for Europe and Australia.
The demo will contain the international teams of Germany, England, Portugal, and Italy and South American clubs Santos FC, SC International, Fluminense and Flamengo. The demo allows any difficulty setting to be used and localised language settings for all European languages. Konami have also released a trailer for the demo. The full game will be available just in time for the new season, Spring 2012.
UPDATE: The PS3 demo is now available on the Playstation Network, ready for download. Also, enjoy this trailer, featuring Christiano Ronaldo, the poster boy of PES 2013.