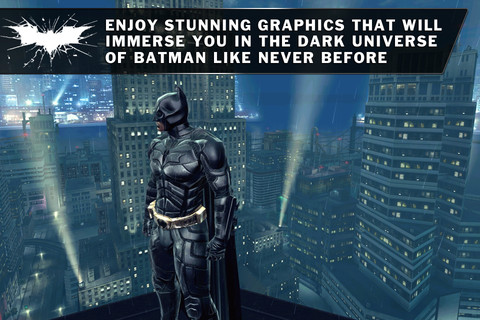 Welcome back for this week's iOS Game Suggestions. If you missed or are new to the suggestions, click on the link below and check what cool games you should be picking up for your iOS along with the introduction and disclaimer on how the suggestions work. (suggestions 1 has the disclaimer and how it all works)
MasterAbbott's iOS Game Suggestions
Another quite week on iTunes, as always it started slow and also ended slow, but as always there certainly is a few must buy games this week in all departments, FREE, 99c and over 99c. This week i've suggested a total of 18 great quality titles.
Break down below :
6 – FREE Games
5 – $0.99c Games
7 – Over $0.99c Games
As always for this week's suggestions are all new titles that you should take a look at and consider spending your hard earned iTunes cash / time on.  Well the Free games just below should all be given a shot as they are FREE!
For The Cheapskates – FREE GAMES
 

Mutant Roadkill – Price : FREE – Publisher – Glu Games (Race through an apocalyptic wasteland overrun with mutants and other hazards! Blast your way through city ruins as you try to escape a world overrun with danger. Drive as far as you can and compete against the world on the online leaderboards! Can you make it out alive? Intuitive tilt and swipe controls make driving and shooting easy! ) on iPad & iPhone. GET IT NOW FOR FREE

 

Fishing Superstars – Price : FREE – Publisher – GAMEVIL (Experience the most dynamic fishing experience on your mobile device! Go fishing in the most tranquil and exotic fishing locations of the world and see if you have what it takes to be the Fishing Superstar. Boast your fish in the Hall of Fame or grow them in your very own aquarium. With the most realistic touch and balancing controls, cast out your fishing rod and reel 'em in!) on iPad & iPhone. GET IT NOW FOR FREE

 
Feudal – Price : FREE – Publisher –

IS Intelligent Solutions

 (Very fun game that allows you to interact with all your friends that play this amazing game. You can decelerate the war to all people that you want. Winning the war you can request for tribute from the opponent, but if you lose… you got to pay to your enemy with your game resources.

) runs on iPad & iPhone.

GET IT NOW FOR FREE

 
Pet Hospital HD – Price : FREE – Publisher –

Toy Box

 (Open and run your very own Pet Hospital! Decorate it with lots of cute backgrounds, upgrade your equipment, and hire more doctors and nurses for help as you become more and more successful! Treat and care for all sorts of cute animals! Ask for some help from different doctors and nurses to cure and treat the pets! Cute and lovable pets and their owners! Choose from many stunning backgrounds! FUN mini games for you to earn MORE coins!

) runs on iPad & iPhone.

GET IT NOW FOR FREE

 

Pocket Army – Price : FREE – Publisher – Pine Entertainment (Play with your friends, build your army and lead them in frantic real-time battle against evils of ever increasing power. Pocket Army brings together army-building, RPG elements, hack and slash action quests, and friend competition, resulting in an engaging gameplay experience.) on iPhone & iPad. GET IT NOW FOR FREE

 
Jelly Jumpers – Price : FREE – Publisher –

Chillingo

 (Jump Jellies Jump! You love jelly, right? You love jumping? Then what are you waiting for, grab Jelly Jumpers and get tapping! Get as high as you can in this high-jumping, high-scoring game. Choose your jelly hero and leap skyward, sticking to rotating platforms and putting together high-scoring combos.

) runs on iPad & iPhone.

GET IT NOW FOR FREE
For The Bargain Hunters – 99c Games
 

Sly Fox – Price : $0.99 – Publisher – Chillingo (Mmm…chicken. Play as the inventive—and very hungry—black fox as you attempt to plunder the farm of all it's chicken-y goodness! Fly around each stage and pluck the chickens up by swooping down from above. Use your head to get to those hard to reach hens and beat the timer!) runs on iPhone & iPad. BUY NOW 

 

Follow The Rabbit – Price : $0.99 – Publisher – Armor Games (Follow the Rabbit on a wild chase in this addictive casual game. Hop, Dodge and Fly through 5 worlds and over 100 levels of imaginative and brain teasing game play. Collect the Coins dropped by the mysterious Rabbit and unlock new challenges. Wind your way past Bats, Cannons and Angry Villagers who block your way and defy the most persistent enemy of all… gravity.) runs on iPad & iPhone. BUY NOW

Wannabat – Price : $0.99 – Publisher – Vitusoft (A town in Brazil. Silva was born in this town, and when he retired, he did so as a major league baseball legend. Now, he is back, after 15 years. Disappointed that his townsfolk have hardly an interest in baseball, he decides to hold a tournament called "Baseball Showdown," a one-on-one style baseball competition, in order to stir up some excitement for baseball. "Baseball Showdown" attracts many people looking to try their shot at winning the huge prize money, with poor youths making up the bulk of the contestants. The one-on-one style baseball tournament kicks off. It is their last hope out. ) runs on iPhone & iPad. BUY NOW

 
Mega Kart Madness Battle Racing Game – Price : $0.99 – Publisher –

Mega Rock

 (One of the CRAZIEST Racing Games to hit the App Store this year! Fans of Nintendo's classic "Mario Kart" will love this MEGA FUN, addictive cartoon racing title. Challenge your friends via Facebook.. Multiplayer action with up to 4 friends! Beautiful retina graphics! Smash the competition with INSANE Power Ups!) runs on iPhone & iPad.

BUY NOW

 
Gyro The Robot  – Price : $0.99 – Publisher –

LanziVision

 (Your home world Pax is under attack, and it's up to you to save it. Take control of Gyro in this epic adventure across the galaxy. Using unique physics, Gyro the Robot allows you to control and manipulate gravity to your advantage. Help Gyro collect energy, upgrade his weapons, and save Pax by destroying the Vorag horde. Pax needs your help, are you ready?) runs on iPhone & iPad.

BUY NOW
For The Millionaires – All games over $0.99
 

MasterAbbott's over 99c Pick Of The Week!

The Dark Knight Rises – Price : $7.49  – Publisher – Gameloft (The epic conclusion to filmmaker Christopher Nolan's Batman trilogy arrives on iPhone and iPad in the exclusive video game inspired by the movie. After being gone for eight years, Bruce Wayne gets back into action as Batman. Waiting for him are the mysterious Selina Kyle, and Bane, a lethal adversary on a crusade to tear apart Batman's legacy piece by piece. Meet all of Batman's allies and regain your strength to protect Gotham City from Bane. Become completely immersed in the story thanks to likenesses of all the movie's main characters like Catwoman, Lucius Fox and Commissioner Gordon.) runs on iPhone & iPad. BUY NOW

 

Party Wave – Price : $1.99  – Publisher – Mistwalker Corporation ("Party wave" A phrase you may have heard in the crystal blue ocean as several locals catch a wave. Jump into the water and join the surfers for an epic ride. The objective of this game is to guide the surfers to catch a wave and avoid the obstacles. Touch the surfers to make them turn and jump so they won't wipe out. Can you dodge the dolphins and sea turtles and continue surfing? Can you get closer to the mermaids sisters for a surprise? ) runs on iPhone & iPad. BUY NOW

 

Fur Fighters: Viggo On Glass – Price : $1.99  – Publisher – Muffin Games. (The critically acclaimed classic retro adventure 'Fur Fighters' comes to iOS. When nature calls, shoot it! Introducing the Fur Fighters, an elite squad of six animated animal commandos on a quest to rescue their families and save the free world! The malevolent fat-cat General Viggo has kidnapped the Fur Fighters' families and mutated them for his own fiendish ends. Now it's up to you, playing as all six animal liberators, to knock the fluff out of Viggo's army of dimwitted bears, save your babies and rescue the planet from the claws of evil.) runs on iPhone & iPad. BUY NOW

 
The Secret of Moonwall Palace – Viva La Future Revolution HD – Price : $2.99 – Publisher –

The Moonwalls

 (The ancient race able to destroy the Emperor truly exists… It awaits its moonlit awakening, hidden deep underneath the Emperor's palace – in a place that officially doesn't even exist. What secrets are kept there? How potent are the powers of the ancients?  It's up to Martin to find out. Fighting against time, the military forces loyal to the Emperor and fanatic rebels on the other side, he must find his family before it's too late… 

) runs on iPhone & iPad.

BUY NOW

My Little Plane – Price : $1.99 – Publisher –

VOLV

 (Engage a world Air Combat now! Take off your egg plane with advanced technology to crush your enemies and get more XPs to level up! Compete with your friends and experience the best attractive 3D aerial battle! Collect more coins and credits to upgrade your super weapons!

) runs on iPad.

BUY NOW

 
Great Big War Game – Price : $2.99 – Publisher –

Rubicon

 (A tap and swipe turn-based strategy game with a huge sense of humor, featuring funny cartoon military units set in a stunning fictional world. "Great Big War Game" is the much anticipated sequel to the critically acclaimed "Great Little War Game". (See what we did there?) With a greatly expanded single player campaign, brand new online multiplayer and a whole raft of other cool new stuff, there's plenty to please that 2.5 million strong player base.) runs iPad & iPhone. BUY NOW
 

CRC Pro-Cycling – Price : $5.49  – Publisher – BillyGoat Entertainment. (Take to the roads in this fast paced, arcade cycling experience from ChainReactionCycles.com and BillyGoat Entertainment. Keep hydrated as you speed through city centres and rolling hills on a host of challenging circuits. Beat the competition to unlock new bikes and gear (including equipment from Vitus and Mavic). Challenge computer controlled competitors or a friend (via Bluetooth) to a road race, or enter a time trial and compete against the clock. Shaving legs prior to playing is optional.) runs on iPhone & iPad. BUY NOW
There you have it folks, these games should keep you busy for quite some time, well till next week at least. I'll be back next week for another dose of iOS goodness, in the meantime if anyone would also like to suggest their own suggestions, please feel free to share them in the comments section below or in the iOS forum section on the site here.
Remember kids, Play Hard Or Don't Play At All!