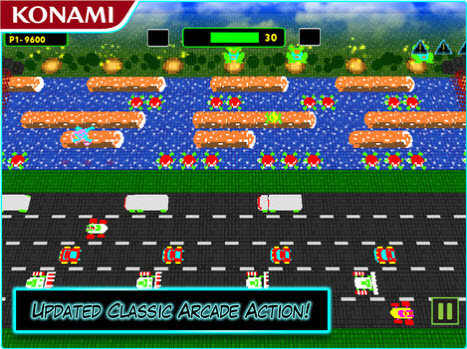 Welcome back for this week's iOS Game Suggestions. If you missed or are new to the suggestions, click on the link below and check what cool games you should be picking up for your iOS along with the introduction and disclaimer on how the suggestions work. (suggestions 1 has the disclaimer and how it all works)
MasterAbbott's iOS Game Suggestions
A VERY quite week on iTunes, as always it started slow and also ended slow, but as always there certainly is a few must buy games this week in all departments, FREE, 99c and over 99c. This week i've suggested a total of 18 great quality titles. Break down below :
8 – FREE Games
6 – $0.99c Games
4 – Over $0.99c Games
As always for this week's suggestions are all new titles that you should take a look at and consider spending your hard earned iTunes cash / time on.  Well the Free games just below should all be given a shot as they are FREE!
For The Cheapskates – FREE GAMES
 

MASTERABBOTT'S OVER 99c PICK OF THE WEEK

Outwitters – Price : FREE – Publisher –One Man Left (A turn-based, multiplayer game from the minds that brought you Tilt to Live, AppAdvice.com's Game of the Year. It's a battle of wits against friends or strangers! Take turns maneuvering your troops in a race to destroy the enemy base. Will you side with the seafaring Scallywags, the robotic Feedback legion, or the snuggly-wuggly Adorables?) runs on iPad & iPhone. GET IT NOW FOR FREE

 

Apptivity WWE Rumblers – Price : FREE – Publisher – Mattel (Toy meets tablet™ with the Apptivity™ WWE Rumblers® game! Simply fire up the app and place the base of your Apptivity™ WWE Rumblers® figure on your iPad screen. Special contact points on the bottom of each base allow the app to identify your figure and enable his signature moves. When you play Apptivity™ WWE Rumblers®, you'll be facing off against some of the most famous faces in the WWE®. Find out if you have what it takes to go toe-to-toe with superstars like John Cena®, The Rock, Big Show and Caine!) on iPad & iPhone. GET IT NOW FOR FREE

Whakan – Price : FREE – Publisher –

Forever Young Studio

 (In the Vegetal Sanctuary of Whakan, you have been selected by your God-Elemental Ancestor to become a Keeper of the Spheres. The world of Whakan is threatened by a dark plague and your Tribe is in danger! Gear up yourself, discover magical Spheres and start a new journey to your ultimate goal. Never-seen before gameplay Whakan offers the perfect mix of Battle Card and Turn-Based animated Fights, skilfully sprinkled with a touch of RPG. Send your hero into battle against evil monsters in epic fights which will put your strategy and your reflexes to the test.

) runs on iPad & iPhone.

GET IT NOW FOR FREE

 
Rolling Boil! 2: Toilet Dash – Price : FREE – Publisher –

PlayHard Creative

 (Thanks for millions of support, Rolling Boil is back. This time you need to help the Chubby's Family to solve another one of their basic needs, TOILET!! Simple, Addictive and Interactive. Here is your goal: Boys go to male washroom, while girls go female washroom (Of course!). Drag and drop them into the correct ones, and prevent them from getting embarrassed. You have to be fast because children cannot tolerate for over ten seconds!

) runs on iPad & iPhone.

GET IT NOW FOR FREE

 

Brandnew Boy: Infinity – Price : FREE – Publisher – Oozoo Inc (Rookie doesn't know who he is, or how he got here, but one thing has been made terribly clear: he'll have to fight to stay alive if he wants to find out. Brandnew Boy is heart-stopping, breath-taking 3D combat adventure built on Unreal Engine 3 for an unbelievable iOS action experience. Stranded this strange and sometimes beautiful place, "Rookie" finds he has limited time to contemplate his circumstances. The natives are bloodthirsty, and Rookie seems to be the only thing they think will quench that thirst. Accompanied by a television-faced robot whose origins are no less mysterious than his own, Rookie must search for answers—if he can survive. ) on iPhone & iPad. GET IT NOW FOR FREE 

 
Battlebow: Shoot The Demons – Price : FREE – Publisher –

Michael Buettner

 (A gate to hell has opened. Devilish creatures are rising from the abyss, looking to clear off all life from our world. Will you be able to defend against the neverending rush of demons and slay their leader, the Demonlord? Battlebow: Shoot the Demons is the perfect blend of the RPG and 2D shooter genre. Play the full game as the crossbowman for FREE! There are 3 more character classes waiting for you to be unlocked.

) runs on iPad & iPhone.

GET IT NOW FOR FREE

 

Dungeon Block: Girl Rescues Knight – Price : FREE – Publisher – Gameday Inc (Once upon a time, a brave knight fought an evil demon in a volcano to save a girl. After a long, intense battle, he threw the demon into the lava. Just when he was about to escape together with the girl from the demon's lair, a towering shadow appeared out of nowhere and dragged the noble knight with it into the darkness. The girl, mustering every ounce of her bravery, headed back into the dungeon where the shadow took the heroic knight. Now she must defend herself against the most heinous of monsters by playing rock-paper-scissors as she quests to save the romantic knight.) on iPad & iPhone. GET IT NOW FOR FREE

 
TheEndApp – Price : FREE – Publisher –

Goroid

(The End Begins! The world comes to an end; run like hell, collect duct tape and buy goodies for your survival camp. Once the streets are deserted, everything is covered in lava, you are alone, you hear the groove, experience the Collapse and you will know that it has begun. Run! The End App challenges your reflexes, offers infinite game play with progressive level design and multiple environments. 

) runs on iPad & iPhone.

GET IT NOW FOR FREE
For The Bargain Hunters – 99c Games
 

Hasta la Muerte – Price : $0.99 – Publisher – Bulkypix (Act as the death itself in this « art game » where everything was thought to offer players a unique game experience: sound effects, astonishing graphics, out of sorts world… Your mission: accompany the souls of those whom eternal rest hour has come and thus save them from damnation. A second of inattention and this is the disaster : those souls, damned and inconsolable, will chase you relentlessly to send you back in the Limbo…) runs on iPhone & iPad. BUY NOW

Slash Or Die – Price : $0.99 – Publisher – PNG Inc (In the future, the mankind is faced with every threat they can imagine; Revolt of the Mechanics, Alien invasion, Rampancy of the Ghosts, Reincarnation of the Demons.
Hopelessly outgunned and unable to hold off, the mankind is in need of the 'Lethal Weapon'; The immortal sword-master, 'BLADE'!!
BLADE, who was tired of eternal life and never-ending time, once left human civilization and locked himself up in rocky mountains.
Now, excited to face new enemies, BLADE dashes out to save the world! ) runs on iPad & iPhone. BUY NOW

 

Omega Hero – Price : $0.99 – Publisher – CrazyRock Creative (Play as a protector of the innocent, born to defend small businesses from large corporate takeovers in a side scrolling 3D brawler. In a city that never sweeps, you take control of Omega Hero in a mission to clean the streets of the rotten Dust Bunnies and their evil employer Mr. Boss.) runs on iPhone & iPad. BUY NOW

 
Corn Quest – Price : $0.99 – Publisher –

Namco Networks America

 (Corn Quest brings you a farm fresh approach to tower defense! The cornfields are being attacked by a vast army of mutant bugs! You have been chosen to protect the cornfield, track down the source of the invasion, and lead your army to victory! Featuring: Instantly rewarding, real-time take on the tower defense genre. Three modes of play – Campaign, Survival, and Sudden Death. 5 unique corn units – From steadfast grunt to sharpshooting sniper. 5 incredible power-ups – From the deceptive scarecrow to the unstoppable Shuck Norris. 5 beautiful environments – From the golden fields of corn to the cold, crystalline lair of the bug Queen. ) runs on iPhone & iPad.

BUY NOW



Jar On A Bar – Price : $0.99 – Publisher –

Chillingo

 (Get the fish to water by removing the bars below the jar! Sounds easy right? Well Jar on a Bar will test your problem solving skills—as well as your reflexes as you complete each puzzling stage. Try not to tip the jar too much or you won't get those precious stars. Super simple, super fun, super game.) runs on iPhone & iPad.

BUY NOW

 
Frogger: Hyper Arcade Edition – Price : $0.99 – Publisher –

Konami

 (Frogger's coin-op thrills are back and better than ever in Frogger: Hyper Arcade Edition! The arcade excitement of Frogger returns in time for its 30th anniversary celebrations with updates that are sure to delight fans old and new. Join Frogger on another epic quest as he fights through more busy streets in search of thrills, chills, and, even love! Dodge cars, balance on wooden logs, and evade Contra aliens to reach the ultimate goal, the other side of the river! ) runs on iPhone & iPad.

BUY NOW
For The Millionaires – All games over $0.99
Bio Crisis – Price : $2.99 – Publisher –

Shinx Entertainment

 (There is no school like the old school! And Bio Crisis is old school at its finest. The game which had won multi Indie Game Design Awards now is refined, polished, upgraded and bringing more fire power than its original version to the Appstore! Game is well build even for today's mobile standard, dodging bullets, hide behind an object, stealth knife kill in close combat, roll through the bullet rains unharmed are just a few of what this game can bring to the table.

) runs on iPhone & iPad.

BUY NOW

 
EvillsBack – Price : $2.99 – Publisher –

Cloud Soft

 (Head of Kingdom Knight Duke leads his army against the Barbarians and the undead and wins the battle. He also acquires the magic Soul Trapper. Duke wins the wars, but loses his soul to the desire. To control the power of the Soul Trapper, he sold his soul and signed a contract with devil. In order to get more power from more souls, Duke announces war against the Kingdom. The Kingdom army loses again and again in frontier. The Kingdom Council decides to send the best magic apprentice of Magic Academy to go behind the enemy hide to have the defining strike towards Duke. All army is sent out in frontier to cover this task.

) runs on iPad.

BUY NOW

 
Billy The Painter – Price : $1.99 – Publisher –

Lipasto Games

 (Use your sense of rhythm, precise taps and quick decisions to help Billy to paint the old factory. You are thrown to the era of swinging twenties & hand-made animations before jet planes, computers not to mention mobile phones. Poor Billy has a hard job to do. He has to paint the floor of an old factory after the removal of obsolete machines. He has to paint the revealed surface exactly and he can't spill any paint over the rest of the shiny floor. Every tap you make starts a wave of paint expanding to all directions until it hits the older, already finished part of the floor. Try to fill as large area as you possibly can before the first wave goes over the limit. More precise you are, more points you get!) runs iPad & iPhone. BUY NOW
 

Moops – Price : $5.49  – Publisher – Moops Games Ltd. (Critters have overrun the peaceful town of Moopville and the Moops are fleeing their homes! This is your chance to help rid the land of these pests! Take control of our heroes, Flunk & Dunk (our local pest controllers) as they take to the hills and beyond to rid the land of the critter infestation.From the lush green plateaus of Meadow Canyon to the vibrant metropolis of Barrel City, explore a full 3D world and help the Moops inhabitants along the way.) runs on iPhone & iPad. BUY NOW
There you have it folks, these games should keep you busy for quite some time, well till next week at least. I'll be back next week for another dose of iOS goodness, in the meantime if anyone would also like to suggest their own suggestions, please feel free to share them in the comments section below or in the iOS forum section on the site here.
Remember kids,
Play Hard Or Don't Play At All!