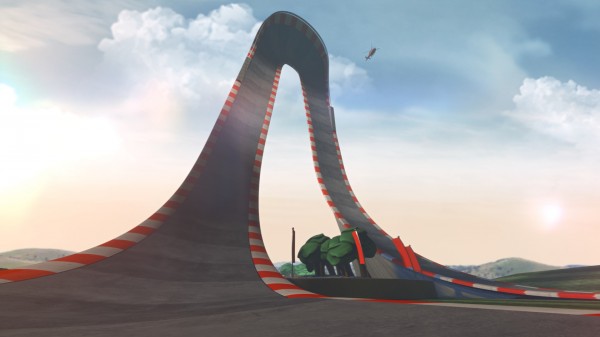 Prepare to be taken over the top with Codemasters Racing's latest announcement. F1 Race Stars transforms the technical, life-like world of Formula One we're used to seeing from the publisher into an animated racing paradise.
Check out the announcement trailer for the game and tell us what you think in the comments. This first trailer alone showcases a gravity-defying hairpin turn that ascends into the sky, revealing that the developers' intentions for this game are to rival other cartoon kart racers in something completely new to them.
What this game will have over others though is the Formula One license, with drivers Lewis Hamilton, Fernando Alonso and Sebastian Vettel having been transformed into top-heavy, personality-packed heroes and F1 circuits converted into over-the-top tracks built for super-charged speed.
F1 Race Stars takes its place on the grid on Xbox 360, PC and PS3 this November.