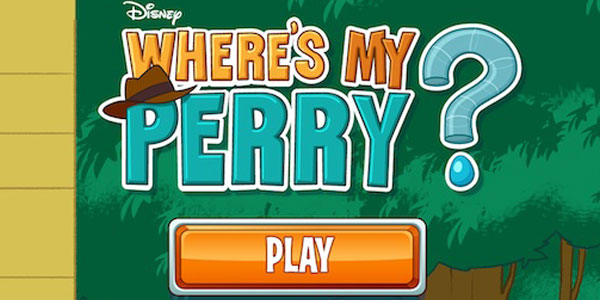 Remember Where's My Water? Chances are if you're a frequent iOS/Android gamer then you'll have at the very least seen this game sitting in the 'Most Downloaded' lists. It's a Disney title, featuring an alligator called Swampy who needs to get hold of some water to get himself scrubbed up.
Today Disney have launched a game following on from Swampy's success story and even featuring the same basic game mechanics. Where's My Perry? is releasing on Android and iOS today, and combines the gameplay of WMW with the stylings of Phineas and Ferb, a long running Disney 'toon that I know for a fact way too many adults watch.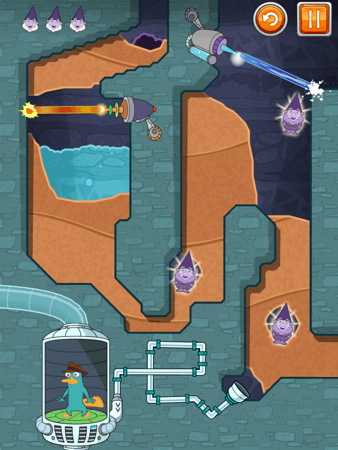 The storyline of the game focuses on Agent P, otherwise known as Perry the Platypus. It's a new story in the Phineas and Ferb world, with appearances from some of the voice actors featured in the show. Disney has stated that they plan to release free updates with new levels and more special features, including levels that feature the aforementioned Swampy.
As well as the usual WMW gameplay mechanics of digging dirt to guide the flow of water, Where's My Perry? will feature some new gadgets and gizmos inspired by the comedy of the show, such as lasers that instantly change water into ice or steam, or even, the mysterious sludge…
It's a ninety nine cent title with over 80 puzzles, a tried and tested gameplay mechanic and a heavy dose of Disney charm. This is otherwise known as a no brainer.
Amuse your kids (or yourself) here.