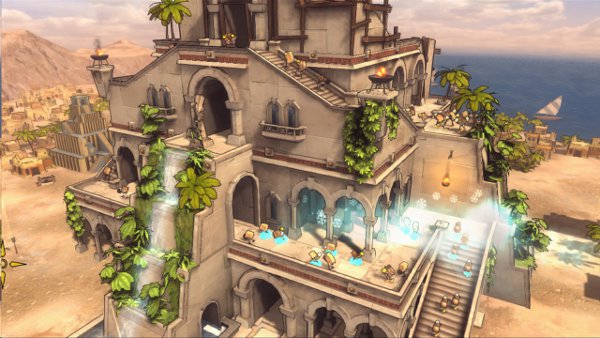 Ubisoft's latest arcade title is a literal god game, tasking players with preventing the Babylonians from completing the Tower of Babylon, because hey, it's intruding into heaven. Given power over the elements, players can play god on their own or plump for a bit of polytheistic multiplayer with a friend.
A new trailer released today celebrates the games launch on multiple platforms, rolling out this week on PSN and the XBLA, dropping on iOS and Android tomorrow and finally (as always) coming to PC on June 27.
Given the fairly inoffensive tone of the game it will be interesting to see what reaction this title gets from the religious community, a video game where players actually play as the man himself? Uh oh.
Make sure and check out the trailer below, and glory in the(un)holy narration that for one reason or another will certainly make you cringe.