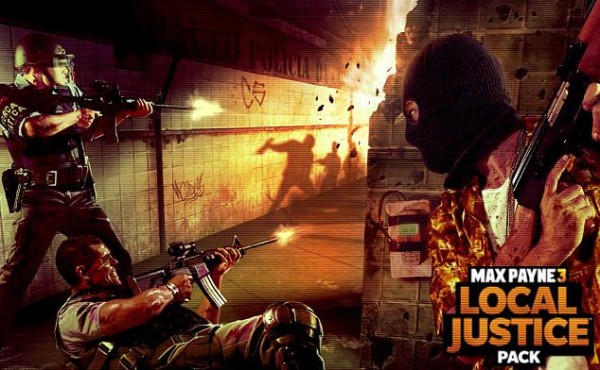 Max Payne 3 has been a pretty big hit from Rockstar for a number of reasons, but the multiplayer certainly made it even sweeter. Those who are wanting to broaden their game are in luck, as Rockstar are ready to release the first DLC pack for the mode on July 4th in Australia, which dons the name "Local Justice".
Local Justice will arrive on the PlayStation 3 and Xbox 360 (with the PC version launching on July 18th), and will add three multiplayer maps based on the latter portions of the game, as well as a new multiplayer faction, a new item, a new weapon (the new M4 Assault Rifle), and more. Sounds great, right? Well, early buyers who don't have the Rockstar Pass (where you get this DLC for free) will be able to get a discount upon launch. You can check out the trailer and AU pricing information down below.

The Local Justice Pack will be available during launch week for a discounted price of 480 Microsoft Points (Xbox LIVE) or $8.75AUD on PSN and PC, after which point it will return to its normal price of 640 Microsoft Points (Xbox LIVE) or $11.45AUD on PSN and PC.