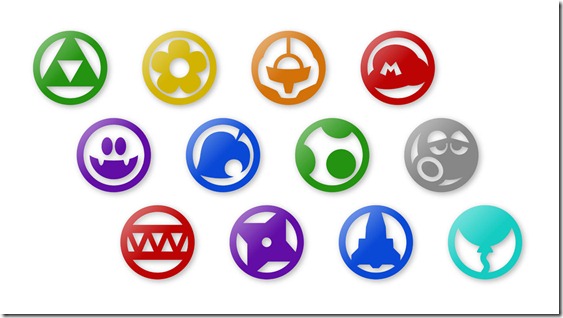 Nintendo have revealed in their developers roundtable that two of the mini-games available in the recently announced Nintendo Land game for the Wii U, will be based upon F-Zero and Metroid.
Nintendo were sure to keep a lot details close to their chest on these mini-games, but did mention that both games would revolve around Mii's partaking in mini-games tailored to the style of F-Zero and Metroid.
So far there is very little else revealed, besides the intriguing graphic, which you can see above, that displays all the game's mini-game icons. What do you think of an F-Zero and Metroid mini-game in Nintendo Land? Can you figure out what the other icons are? Let us know in the comments section below.