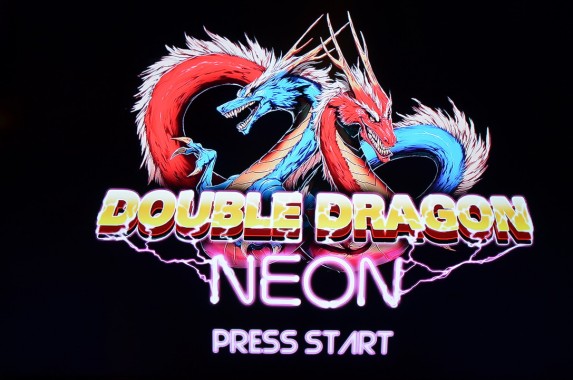 Due out this summer, Majesco and WayForward's Double Dragon Neon is looking to revitalize the franchise with all of that classic flare and some brand new mechanics. Our very own MasterAbbott caught up with Majesco Project Manager Pete Rosky at E3, who was ready to show off some more gameplay from an early build of the game.
This version had four stages to choose from, and the one within is the first from the game. MasterAbbott is a HUGE fan of the original franchise, so a lot of hard-hitting questions were asked to Rosky. Double Dragon Neon will be a classic beat-em-up and star Billy and Jimmy as they aim to save Marian, who has been punched in the gut and kidnapped yet again. Among the new features shown off in the demo, we got a good look at the new abilities and techniques that Billy and Jimmy can use, which can be upgraded by collecting cash. These include projectiles, as well as several other locked power-ups that will come into play as players progress throughout the game. Cassettes have a role in which power-up is unlocked, and the dough you find throughout is then used as a currency system to pay for more power for each move.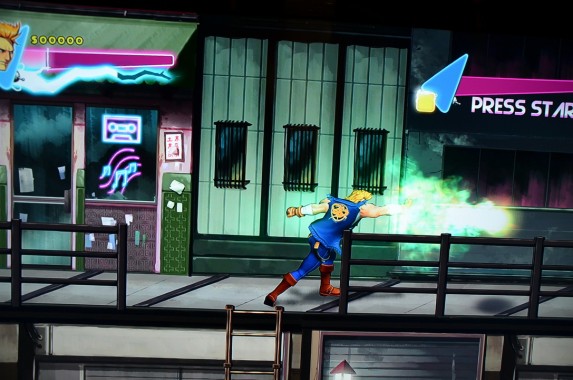 Combos were also shown off, and MasterAbbott was quick to ask about what returning Double Dragon fans can expect to see with all of the new maneuvers in the game. You can check out the full video below to get your fix for now, and look for Double Dragon Neon as it hits the PSN and XBLA this summer at an unannounced date. Do keep in mind as well that this is indeed an early version of the game, and this title is still under development as we speak.
INTERVIEW BELOW IMAGE GALLERY