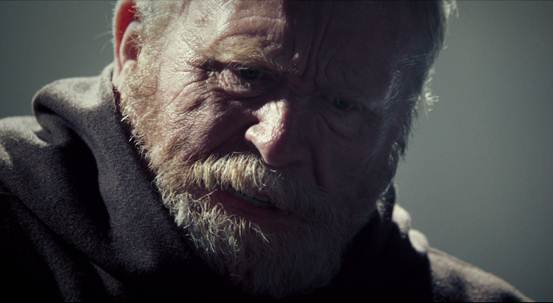 Do you remember those days? Back when human life was a fleeting instant in the vast time and space of the cosmos? Well, with the early arrival of the end of the world, Death, the second rider of the apocalypse, has taken a break from guiding humanity into the afterlife. Instead he's going to make sure to we live to see another day, all the while trying to redeem his brother War, who has been falsely accused of starting the whole mess.
It's that hefty task that's depicted in the Darksiders II live-action trailer, starring James Cosmo of Game of Thrones fame (Jeor Mormont, Lord Commander of the Night's Watch, and a constant reminder of that old adage, "Winter is coming"). In it, he plays a priest giving his last sermon before the end.
Or is it the end?
Darksiders II is an action/adventure game in the vein of Zelda and God of War, and will feature a massive world full of hub-towns, side quests, and loot, as well as providing plenty of RPG-esque customization for the game's protagonist, Death. The story of Death's redemptive quest will occur parallel to the event in the first Darksiders.
To check out an extended version of the trailer, you're going to have to like the Darksiders Facebook page. Darksiders II releases for Xbox 360, Playstation 3, and PC in August 2012, with a Wii U version to come later.