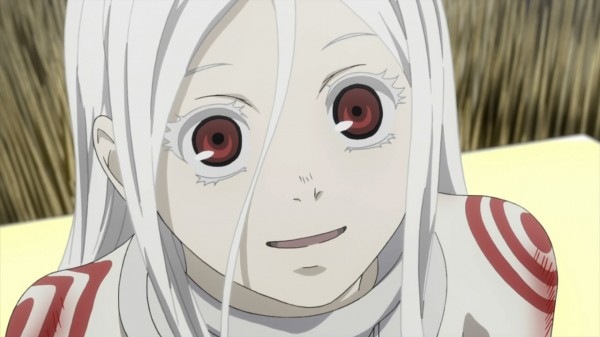 Remember how Adult Swim previously said that they would be keeping the shows that would air during the newly established Toonami block a secret until the air date? Well it turns out that that isn't quite true. Today it was revealed that two brand new anime will be included in the broadcast alongside a few older shows.
The two shows which will be included in the broadcast are Deadman Wonderland and Casshern Sins. The fact that Deadman Wonderland is part of the broadcast is very interesting because, at least so far, FUNimation has yet to even set a release date for their English release of the series, meaning the show will be airing on television before it hits shows.
It is worth noting that, at the moment, a number of shows from Adult Swim will be airing during the block as well, such as Bleach, Ghost in the Shell, Cowboy Bebop and FMA: Brotherhood. The reason for this is apparently due to the fact that Toonami has "very, very little $$" and that the television block "will need ratings success to receive more funding for new shows, more [mascot character] Tom animation, etc. I'm thankful for the $$ we've gotten, but it isn't a lot." So that means that if fans wish to see more new shows then they must support the channel.