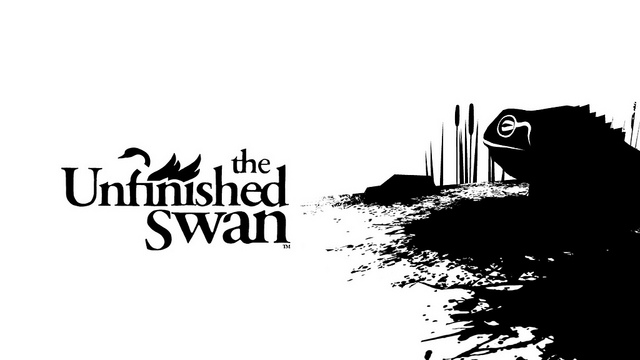 Sony have a habit of picking up somewhat strange and creative titles from small developers and unleashing them on the PSN for all to see. Think Flower, PixelJunk, Echochrome. The latest game in that imaginative indie vein to be confirmed for a 2012 release on the PSN is The Unfinished Swan, an intriguing little title from Santa Monica based developer Giant Sparrow. Now if you were paying attention to this sort of thing about four years ago (come on, surely you remember?) then the name might seem familiar. That's because this game was first announced way back in 2008, with prototype videos released and gathering a little bit of excitement.
The title is being described as a 'first person painting game', where players take on the role of  boy called Monroe, who pursues a swan through a surreal, blank world that can only be revealed by throwing handfuls of black paint. Way back when there was some talk of the title feeling like a horror game, but since then Giant Sparrow have chosen to focus on growing a game that created a sense of wonder. Perhaps as appropriate for a first person painting game, it has been confirmed that the title will support the PlayStation Move controller.
Fans of the quirky and curious will see the game sometime this year, but for now can check out the teaser trailer below, or take a peek at Giant Sparrow's development blog, which features quite a lot of lunch.