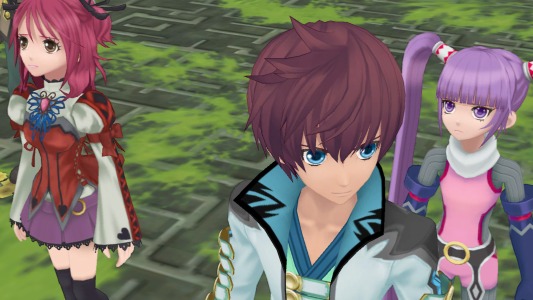 Namco Bandai Games have just announced the details of the launch of Tales of Graces F in Australia. As part of a special incentive for gamer's to buy the title on launch day, Namco have announced that their will be a 'Day One' Edition exclusively available on the day of the game's launch.
The game itself is said to launch on August 30th, 2012 and the 'Day One' Edition will pack a plethora of Tales goodies for fans to sink their teeth into. Along side the game itself there will also be a special art book, original soundtrack, behind the scenes video footage, exclusive DLC and a Playstation 3 Tales theme all wrapped in a neat folded box package.
So be sure to pick up the game on August 30th in order to get the special 'Day One' Edition of Tales of Graces F. What do you think of this special edition? Let us know in the comments section below.