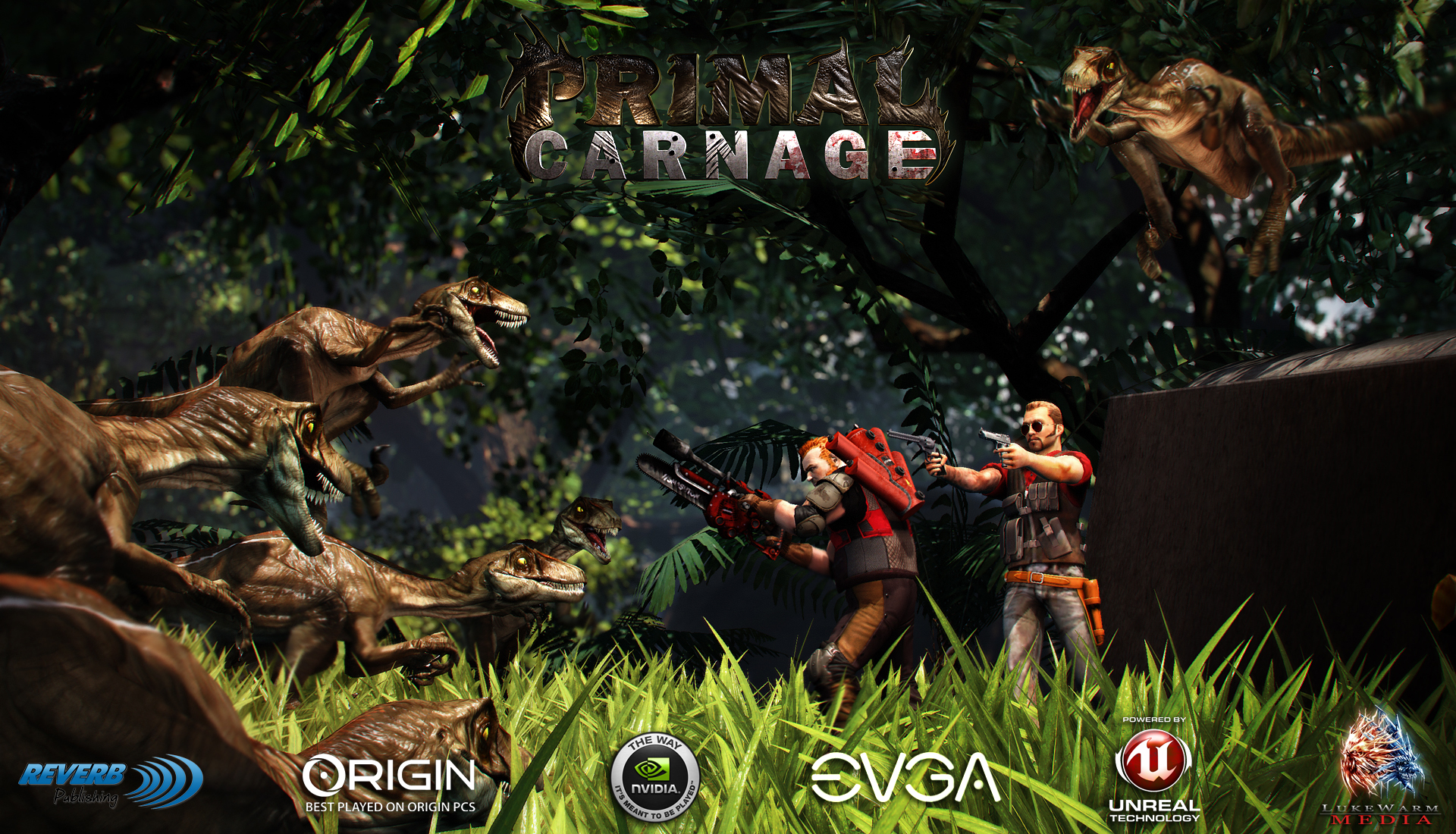 Coming from publisher Reverb Software and developer Lukewarm media is a trailer for the upcoming First-Person Shooter, Primal Carnage. The game is being sold as a Man vs. Pre-Historic Beast online deathmatch, which I imagine will be some kind of player versus dinosaur battle arena type of thing.
The video shows us some alpha gameplay footage of players and dinosaurs duking it out in battle, with footage of both teams being controlled by players. I'm quite liking the look of this game, and with it using the Unreal Engine technology, it is really apparent why this is the case.
Be sure to visit the official website for more information.