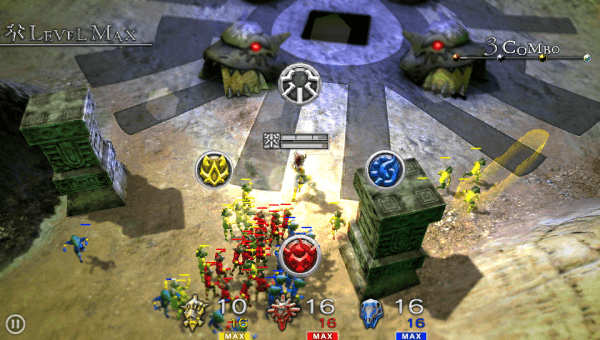 The PlayStation Vita's release line-up has been rather stale lately and even the rest of 2012 has some slim pickings as far as games go but it seems at least one company wants to make sure that everyone who has a PlayStation Vita is going to be picking up a few more games before the year is up.
Yesterday we reported that XSEED will be bringing Ragnarok Odyssey over to North American Vitas sometime later this year and today we have learned that they will also be bringing the rhythm-strategy game, Orgarhythm, over to Vitas sometime later this year.
Players will be controlling the "God of Light" and will doing battle against the "God of Darkness" by commanding armies of elemental soldiers. The beat of the music will affect how strong your units attack and will also change depending on your circumstances in battle. You can see a bit of gameplay footage in the rather strange trailer below as well as a number of in-game screenshots.