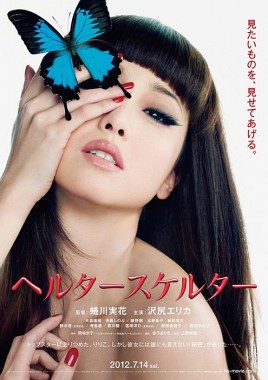 A trailer for the upcoming live-action film adaptation of Kyoko Okasaki's classic Helter Skelter manga has made it's way online in anticipation of the films premiere next month. The trailer which can be seen below features a brief behind the scenes glimpse of the film as well as the full length cinematic trailer.
The film, which is set to premiere on June 14th in Japan, follows the story of Ririko a model who undergoes extensive plastic surgery in order to attain her beauty. The plastic surgery clinic in which she got her work done suddenly becomes under investigation for dodgy business practices. Shortly after Ririko's beauty begins to fade as her body deteriorates and with the loss of her beauty comes the loss of her sanity.
Check out the trailer below and let us know what you think of Helter Skelter in the comments section.