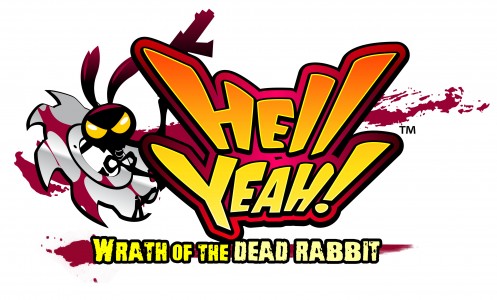 There are some that say that video games need to tone it down a bit. And there are some who respond by shouting obscenities, chainsawing the naysayers in half and speeding off on a jetpack drill.
Sega and Arkedo Studio's upcoming title, Hell Yeah! Wrath of the Dead Rabbit, looks set to feature all that. And blood. Lots of blood.
Little was known about the game besides its obsession with excessive violence, but a new gameplay trailer has revealed a bit more about how it will play.
This is one we can't help but keep an eye on – the game simply won't let us ignore it.