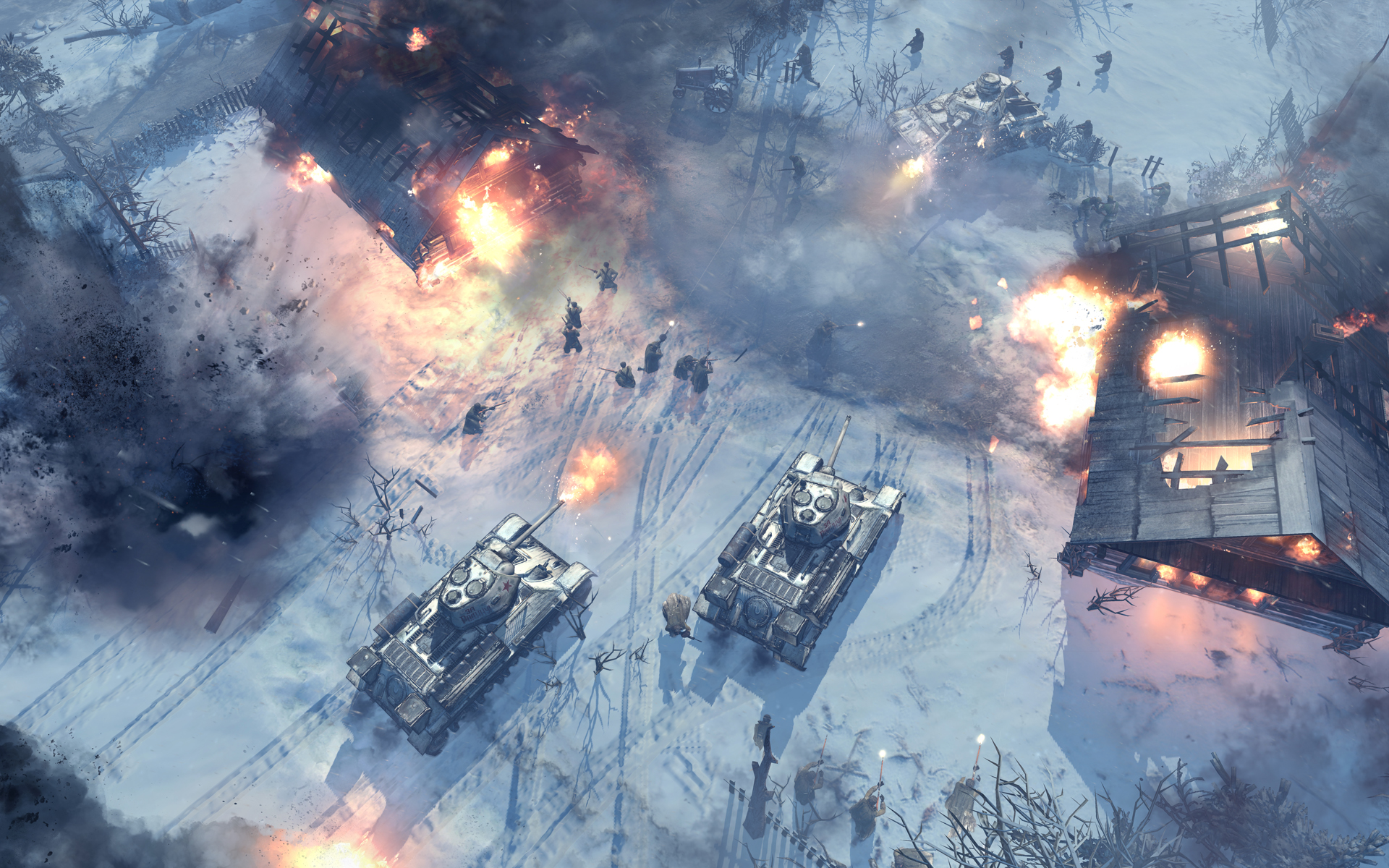 Earlier today THQ announced that they will be releasing a sequel to the highly praised and esteemed Company of Heroes with Company of Heroes 2. In this game players will be taking control of the USSR forces in order to repel the Nazis away from eastern front, and away from Moscow.
On the game, representatives from the developers had this to say:
Greg Wilson, Producer at Relic Entertainment commented, "Company of Heroes 2 is a true successor, introducing a new front, new protagonists and new technology while retaining the unique mix of strategic gameplay and competitive multiplayer that made the original Company of Heroes such a success."

Danny Bilson, Executive Vice President of Core Games commented, "We are excited to announce a sequel to one of THQ's best loved properties. Company of Heroes 2 will deliver an amazing strategy experience along with a strong post-launch digital content plan that enhances and expands the product's lifecycle."
The original Company of Heroes is a game that I remember playing as a teenager and it was a pretty decent experience, hopefully the sequel will be continuing that tradition. We can expect the title in 2012 and you can find out more about the game by visiting the Official Website.