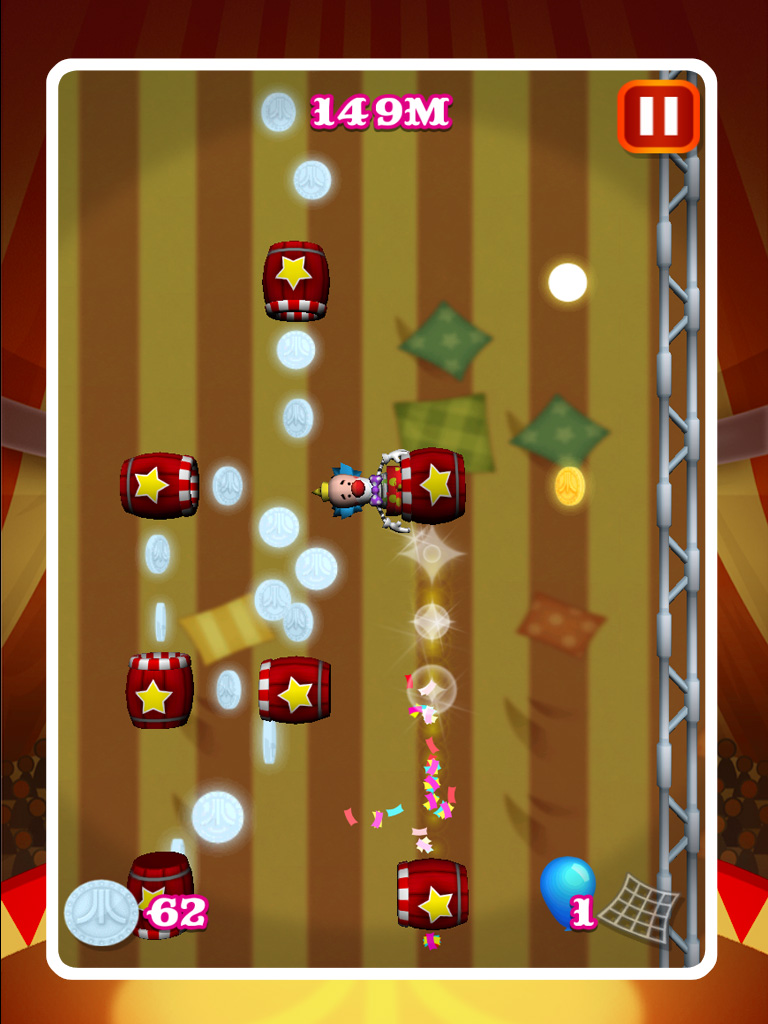 Step right up! Step right up! Ladies and Gentlemen Circus Atari is back in town and swings into the App Store this Thursday, May 17th! Circus Atari is inspired by the 1980 Atari classic, Circus Atari is a new, free-to-play puzzle platformer that will be available on the iPhone, iPad and iPod touch. In zany circus action, players perform as an acrobatic clown blasting out of cannons and flying through the air in a vertical climb to record heights.
We also have a teaser trailer for the game below, check it out and let us know what you think of it by leaving a comment in the comments section before the strong man or circus freaks beat you to it.
You can also follow Circus Atari on Facebook here.  And also on Twitter here.