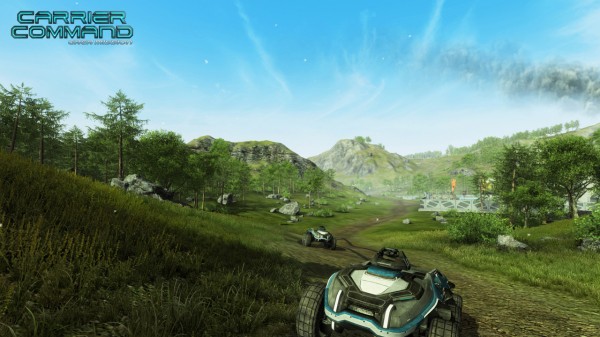 Carrier Command: Gaea Mission is set to be released on both the PC and the Xbox 360 systems this year on the 27th of September. The game is a combination of third and first person gameplay with a little bit of strategy taking place as well.
It takes place in an archipelago of island and the player has to do battle in vehicles and across islands to achieve victory over their opponents. Carrier Command is apparently a sequel to the original title which was released 25 years ago. So fans of that game should definitely be looking at picking up this title once it is released.
Players will also be pleased to know that the developers are currently looking for beta testers for the title. This could be a good opportunity to get involved with the testing and see how the game plays before it is released. Though, I have no idea how this Beta sign-up works, I'm assuming you have to pre-purchase the game or something.
Be sure to check out the official website for more info.